Regular price
$ 6.99
Sale price
$ 5.99
Unit price
per
Sale
Coming Soon
Description:

Want your hands on some dried pods? We've done the hard work in our garden and used our own Scotch Bonnet seeds to grow delicious Scotch Bonnets before dehydrating them.

The Scotch Bonnet is a bonnet-shaped pepper that originated in the Caribbean, and hot pepper lovers favor the pepper for their smoky, fruity, and sweet flavors with a great kick from the heat. With a heat level of 100,000 – 350,000 SHUs, you'll be embraced with a heat that'll awaken your senses. Closely related to the Habaneros, this is a great ingredient for creating Jerk seasoning, to use them in a recipe, or make hot sauce! Just one pod is enough to transport you to a tropical paradise.

Our pods are harvested during their freshest and ripest stage and are then dehydrated into perfection for you to sit back and enjoy. They're sealed tightly into a package to remain fresh when they arrive at your door. Try your hands in our Scotch Bonnet Dried Pods and turn any ordinary dish into an extraordinary dish!

Heat: Hot

DISCLAIMER: Keep out of reach of children and animals. Do not use if you have respiratory issues. A small amount will heat up any dish. Use sparingly if your tolerance for heat is low.

Want to grow Scotch Bonnets? Buy Scotch Bonnet seeds and Scotch Bonnet pepper plants here!

Can't live without spicy food? Check out all the spicy food products we carry like beef jerky, hot sauces, spicy cheese, spicy snack sticks, and more!

Love Scotch Bonnet Hot Sauce? Treat yourself to your Mango Scotch Bonnet Hot Sauce
Specifications:

Heat Level:
Click here for all of our tips and videos to grow your peppers!
Click here for plant care instructions
View full details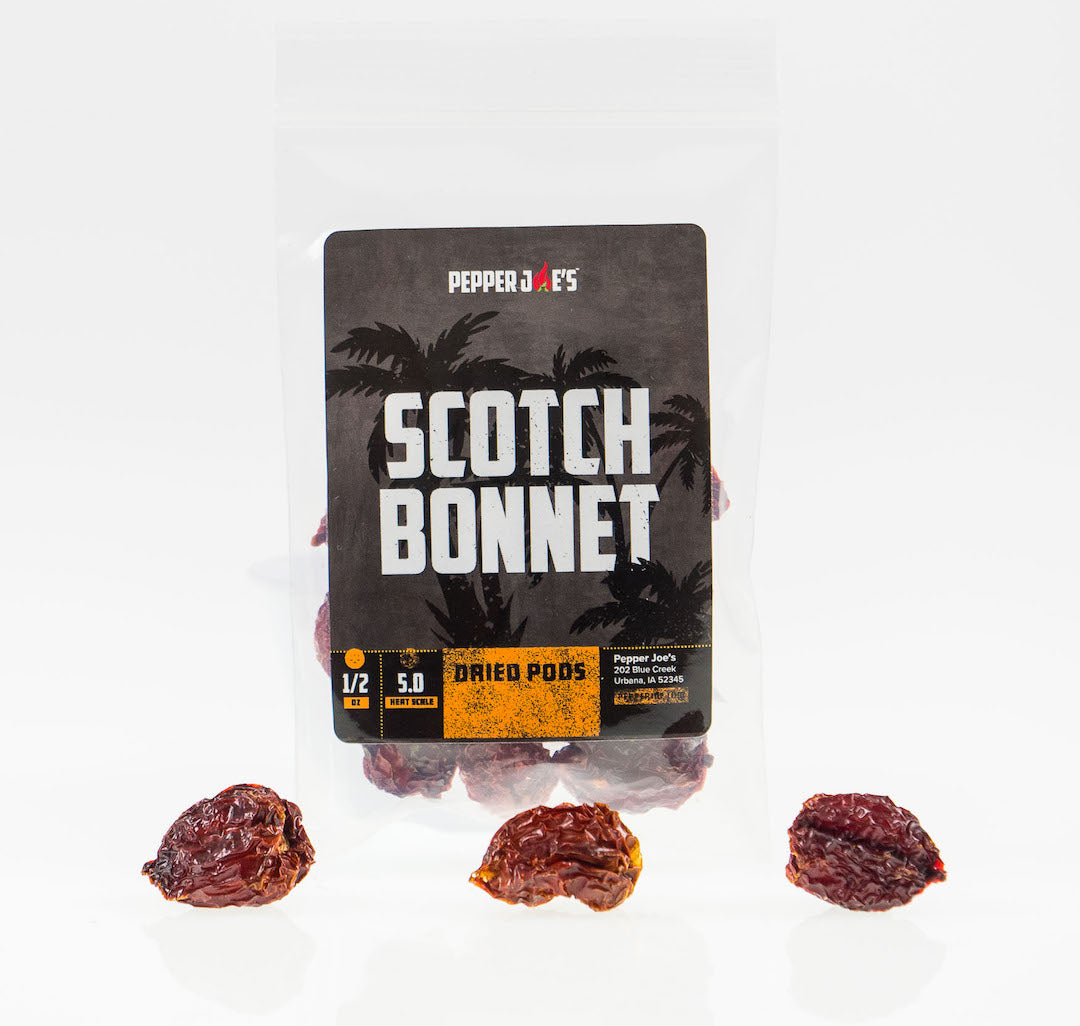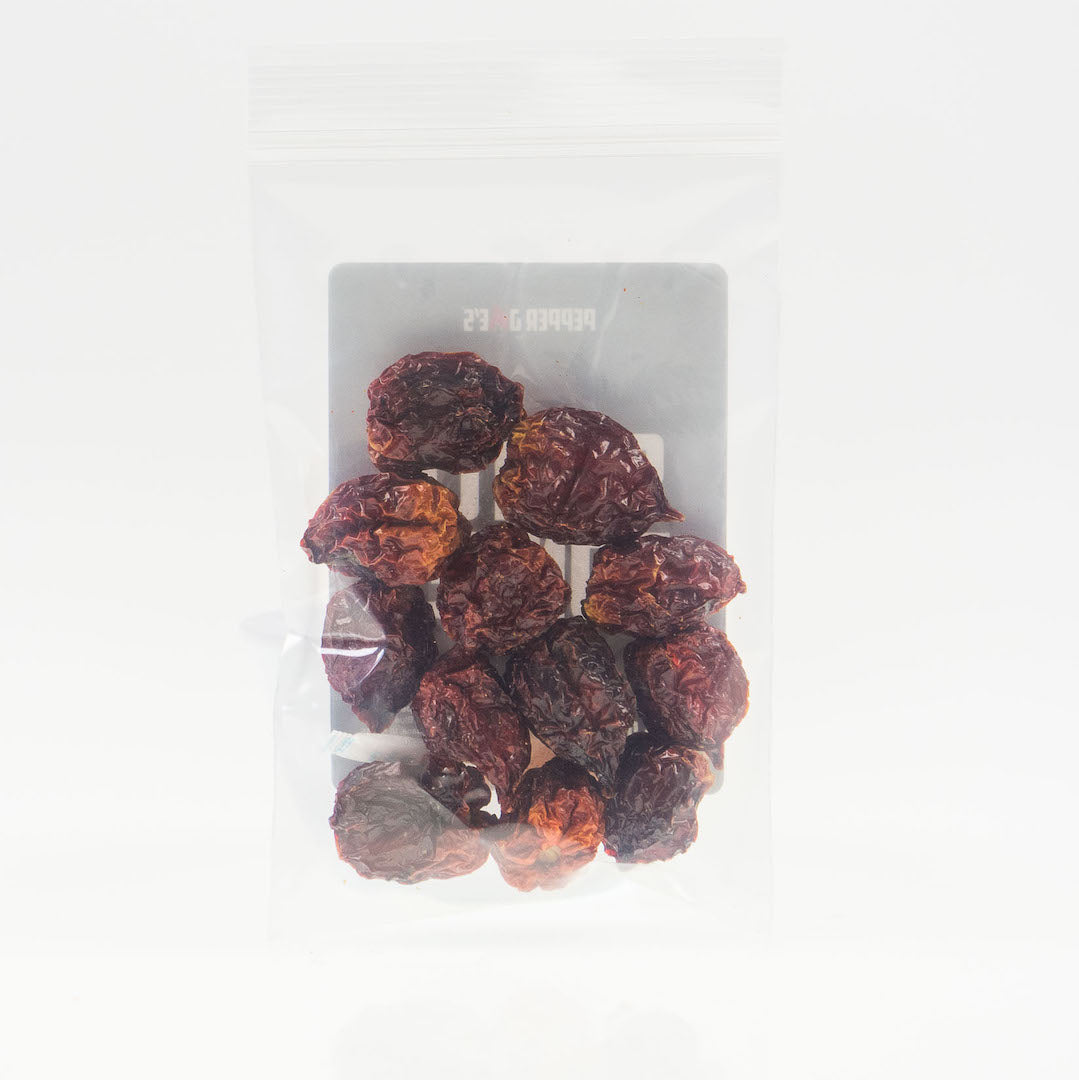 Reviewed on Tiktok: Peso_girldad
Amazing heat that doesn't last to long. 10/10
Great peppers
I can't find any fresh scotch bonnets in Arizona so I ordered the dried ones and the flavor is great for jerk chicken.