Regular price
$ 5.99
Sale price
$ 4.99
Unit price
per
Sale
Coming Soon
Description:

Your grill out just got fiercer.

Need to crank up the heat to where your tongue is on fire and your head feels it might explode? We got what you need, and it's the Trinidad Scorpion Butch T Powder! Known as the world's hottest pepper back in 2011, this pepper powder will burn your mouth off but once you get past the heat, you'll find the Trinidad Butch T is tasty with its sweet, fruity flavors similar to the Trinidad Moruga or Carolina Reaper. To create this daringly hot powder, we harvested Trinidad Scorpion Butch T peppers at their ripest and crumbled them into fiery dust that you'll want to sprinkle on your favorite food and snacks.

Topping at 1,463,700 SHUs, you're definitely are in for a spicy treat! Sprinkle lightly in pizzas, chilis, desserts, popcorn, pasta dishes, or cocktails, make a sensational hot sauce with our pepper powder, or make your own seasoning or spice rub for when you need a stingin' kick.

Heat: Super Hot

Size: ½ oz

DISCLAIMER: Keep out of reach of children and animals. Do not use if you have respiratory issues. A small amount will heat up any dish. Use sparingly if your tolerance for heat is low. Can't live without spicy food? Check out all the spicy food products we carry like beef jerky, hot sauces, spicy cheese, spicy snack sticks, and more!

Want to grow the seeds instead? Check out the Butch T Trinidad Scorpion pepper seeds! We even have a selection of Scorpion seeds if you want to expand your list!

Don't forget about our Scorpion Pepper Hot Sauce, Trinidad Scorpion Salsa, Infused Trinidad Scorpion Sea Salt, and Scorpion Cheddar Cheese!
Specifications:

Heat Level:
Click here for all of our tips and videos to grow your peppers!
Click here for plant care instructions
View full details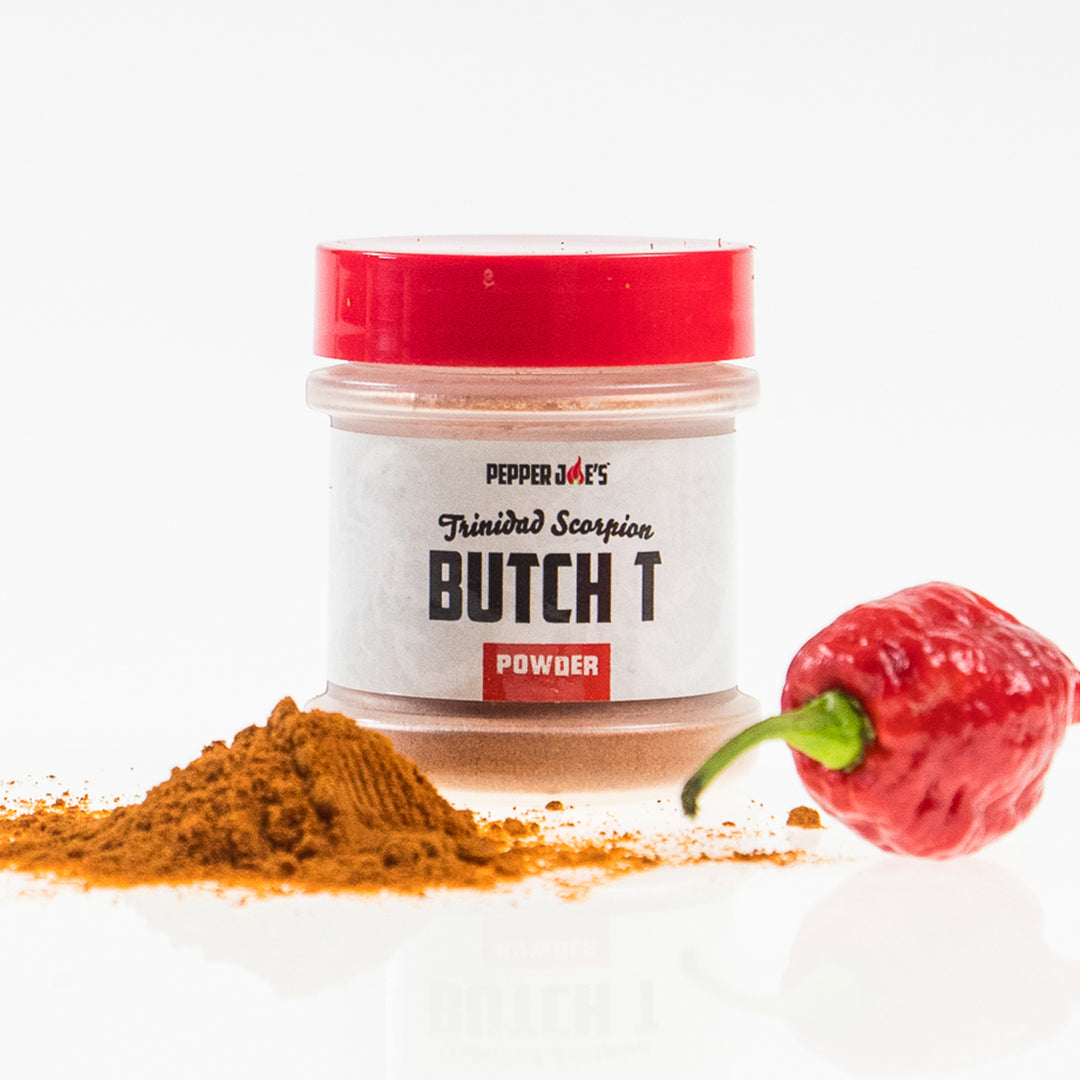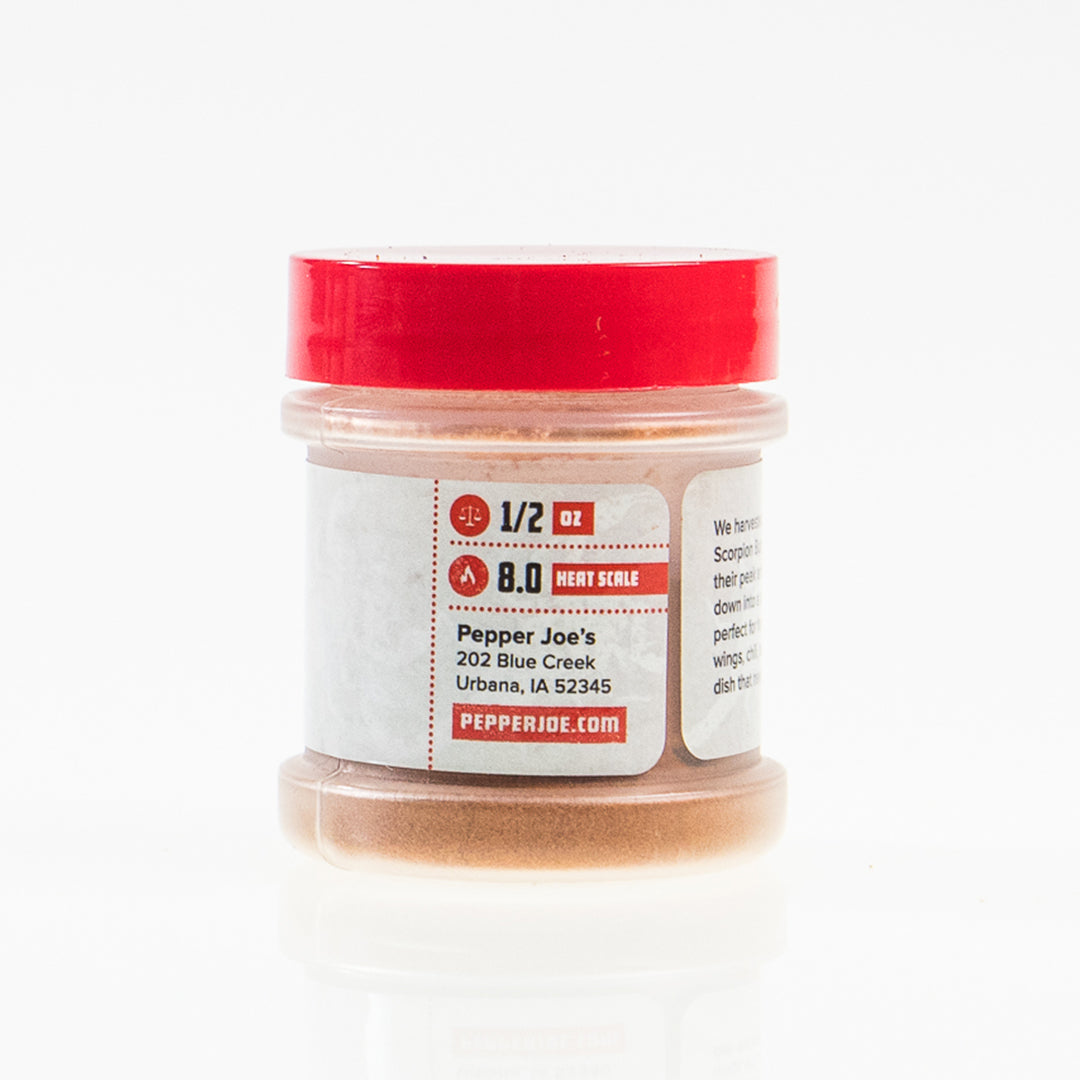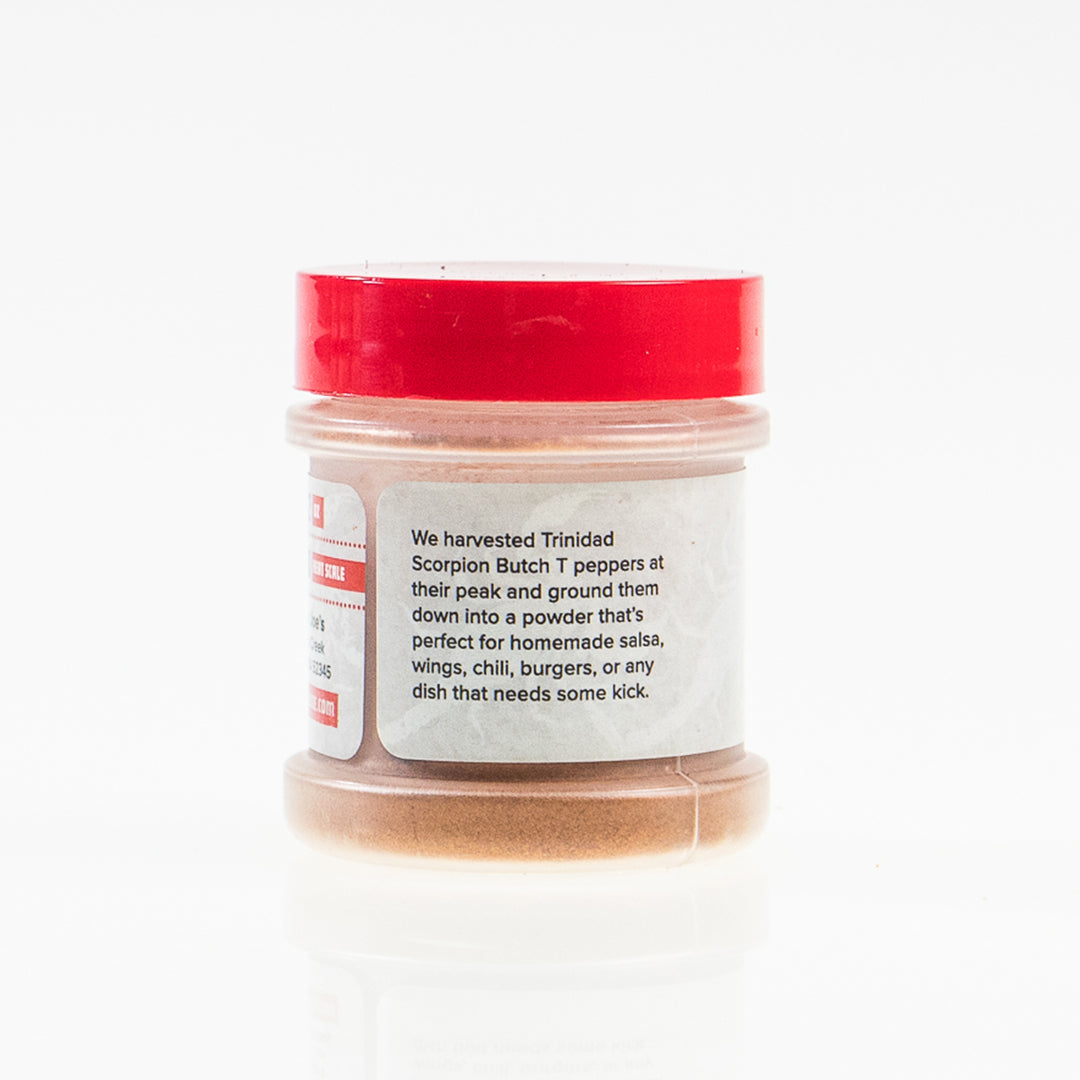 Hot and tasty!
It's has some serious heat! But it's not just heat, it's also got strong flavor as well.
Amazing!
Great Products, Fast Service, Awesome Prices!