Regular price
Sale price
$ 5.99
Unit price
per
Sale
Coming Soon
Description:

The Naga Viper chili has an interesting background. It was created in Cumbria, a small county in England, and is a 3-way cross of the Naga Morich, Bhut Jolokia, and Trinidad Scorpion. Some say the 7 Pot pepper was also involved in creating this. Even though this pepper appeared in the Guinness Book of World Records as one of the hottest peppers in the world, it was discovered that it was not grown out for 8 full generations to make it a completely stable variety. Any way you look at, it when you grow it, you'll have HOT peppers.


Naga Viper pepper plants produces pods that grow to 3-1/2" long with medium-thin flesh and a saucer shape (similar to a Purple UFO) with a stinger at the end. Watch these peppers ripen from green to orange, then to a bright engine red color when they are ready for harvesting.

You'll notice the fruity and sweet flavors of the Naga Viper before the extreme heat kicks in! This super hot variety is best used dried, but if you're brave enough, try adding these peppers to cooked meals, using very little to add a lot of heat!


Species: Capsicum Chinense
Heat Level

: 1,382,000 SHUs

Type

: Super Hot

Flavor: Fruity, Sweet
Origin

: United Kingdom

Pod Size: 3.5"
Plant Height: 3 ft.
Days to Harvest

: 100+ Days

Enjoy growing more super hot varieties with our Super Hot Pepper Seeds and Super Hot Pepper Plants!
Specifications:

Heat Level:

Plant size: 3 ft.
Pod size: 3.5"
Origin: United Kingdom
Species: Chinense
SHU: 1,382,000
Click here for all of our tips and videos to grow your peppers!
Click here for plant care instructions
View full details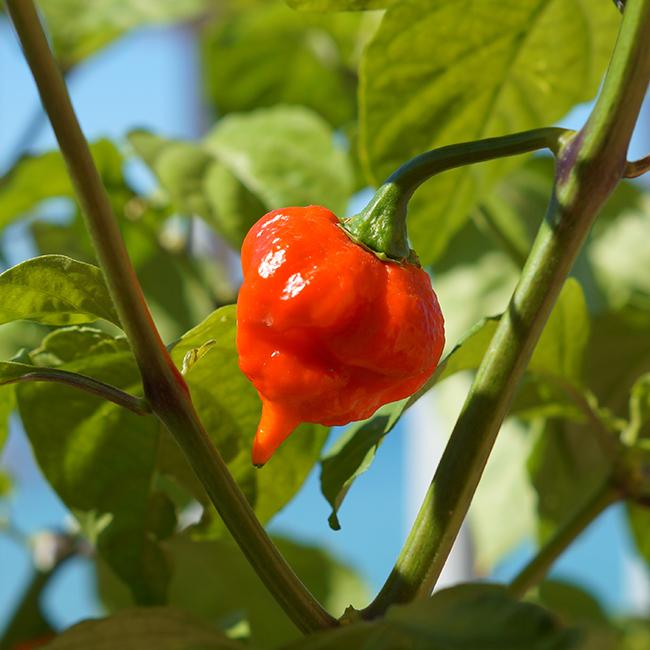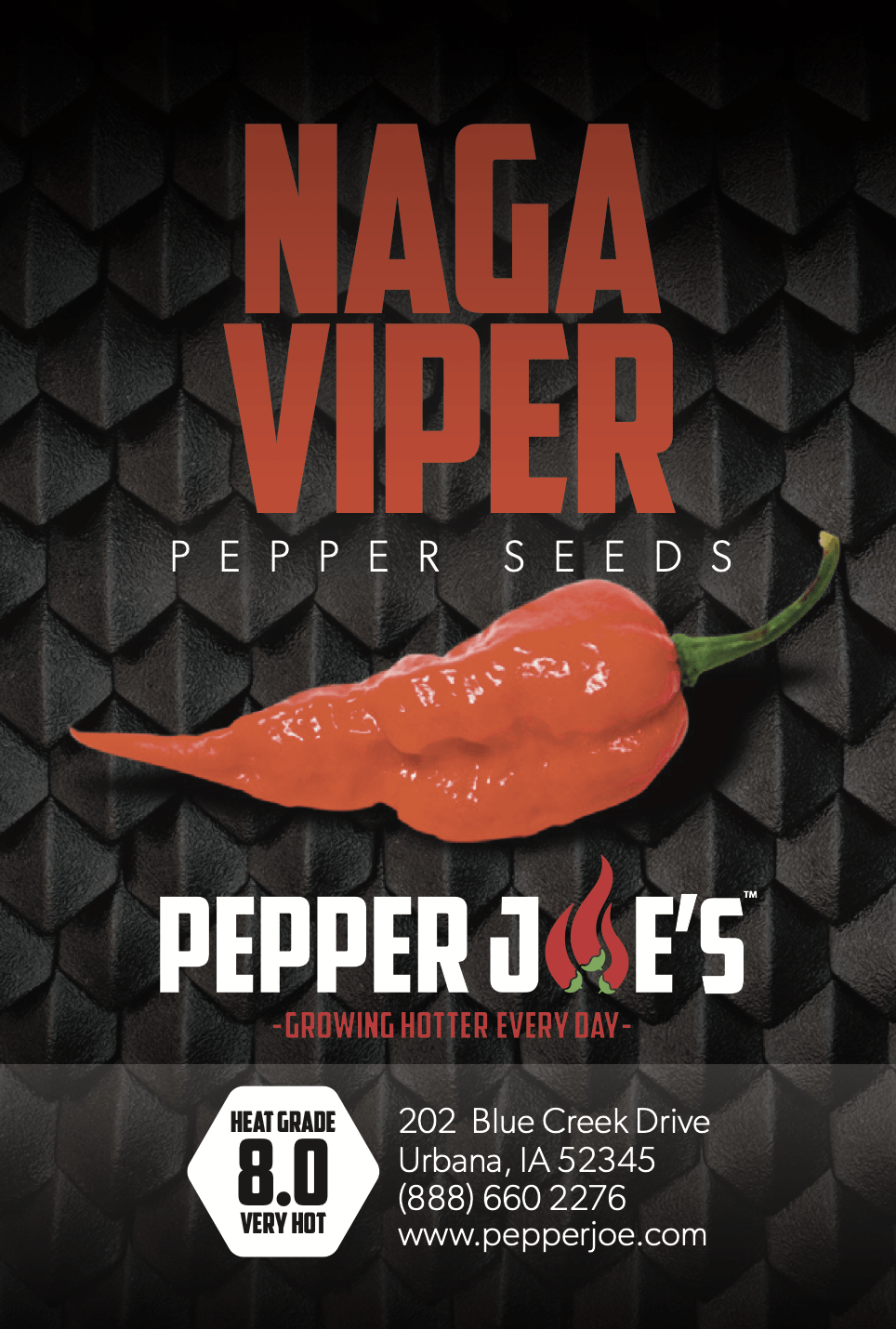 Planted 6 of the Carolina Reapers and all germinated, but I believe I messed it up. I planted the last one and will see. I haven't planted any of the Naga Viper Pepper Seeds because I am Not familiar with this Pepper>
Looking great so far.
Seedlings have 5 healthy leaves now. Looking rich green healthy.
got em
received my seeds fast,,cant wait to plant them,,,looking like a HOT season