Regular price
$ 7.99
Sale price
$ 6.99
Unit price
per
Sale
Coming Soon
Description:

This super spicy chocolate bar will blow your socks off! The highest quality dark chocolate combined with World's Hottest Carolina Reaper Peppers. Just one small bite of the Pepper Joe's Raging Reaper Chocolate Bar will send shockwaves across your taste buds and make your ears tingle. Start slow and enjoy the sweet fiery pain. Only from Pepper Joe's.

From one of our early reviewers:

"So I have been making my own pepper-infused chocolate, using habanero, scorpion, and ghost for the last two years, and mine is pretty good. But this Raging Reaper bar....this is AWESOME! Not only is it a quality chocolate, it's not that cheap low cost crappy dollar store chocolate (that's the best way I can describe it), this is VERY sweet, and then you get a nice spicy burn, but not so much that it doesn't take away the joy of the sweet chocolate. This is a beautiful combination, truly! Price is well worth it. Quality chocolate, with a monster hiding inside!"

We worked with a professional artisan chocolatier to make our Pepper Joe's Raging Reaper Bars. They are handmade in the USA.

Ingredients in Pepper Joe's Raging Reaper Bar: Dark Chocolate (Sugar, Chocolate Liquor), Cocoa Butter, Carolina Reaper Peppers. Made in a facility that processes soy, peanuts, and tree nuts.

Other Reaper Products:
Carolina Reaper Beef Jerky, Blueberry Reaper Hot Sauce, Carolina Reaper Dried Pods, Carolina Reaper Powder

Try our Reaper Seed varieties:
Carolina Reaper, Peach Carolina Reaper, Chocolate Reaper, Yellow Reaper, CPR Chocolate Primo Reaper, Reaper Madness 4 Pack
Specifications:

Heat Level:
Click here for all of our tips and videos to grow your peppers!
Click here for plant care instructions
View full details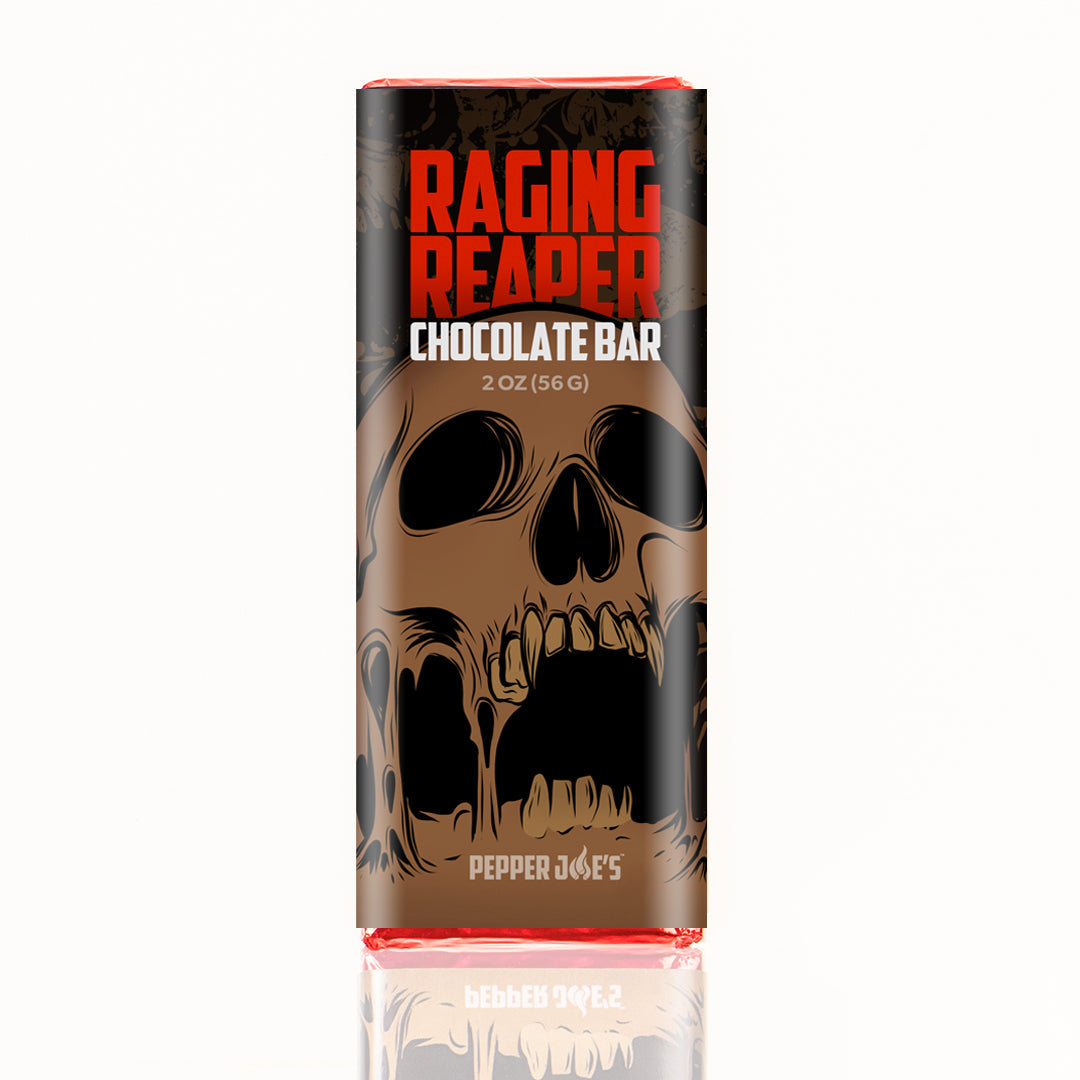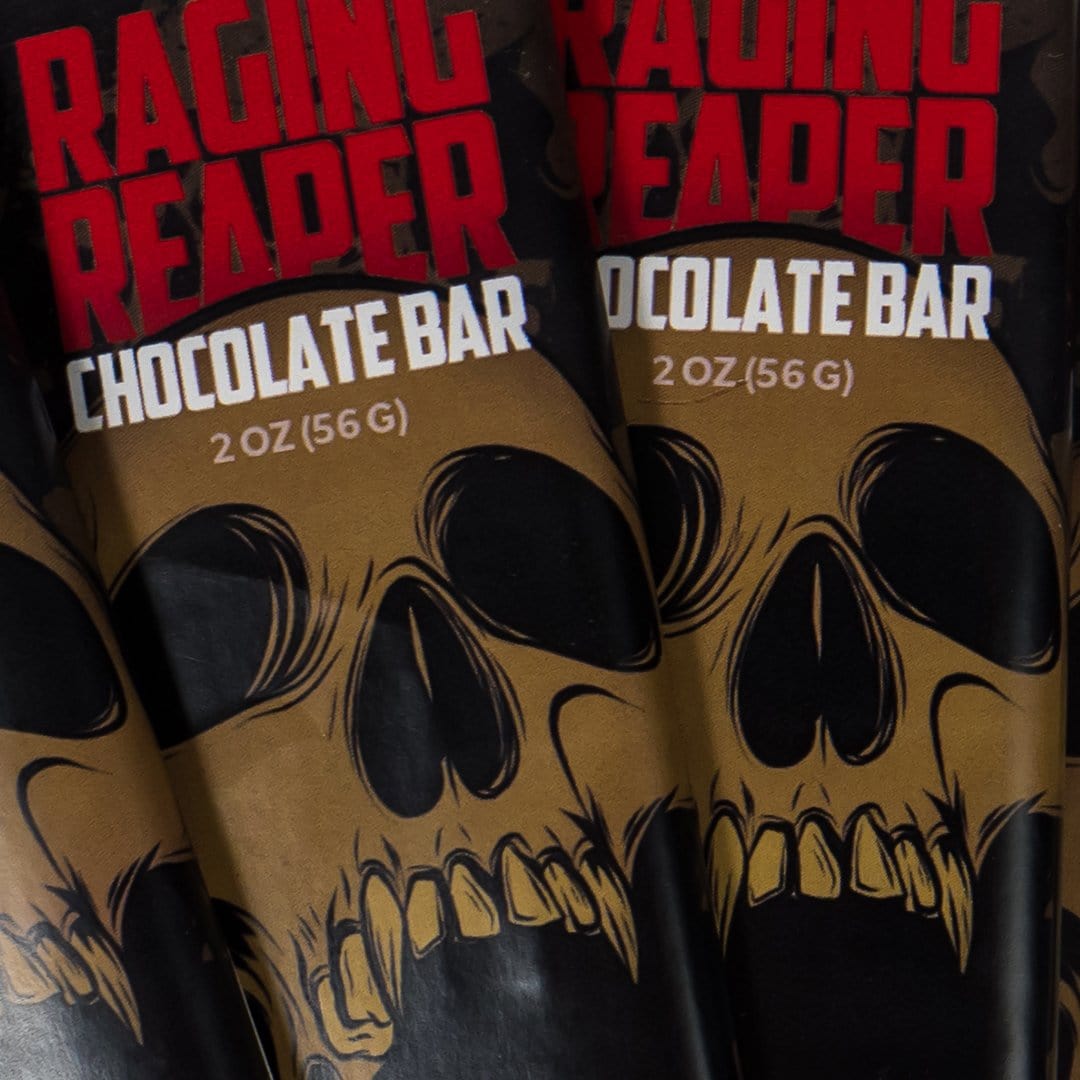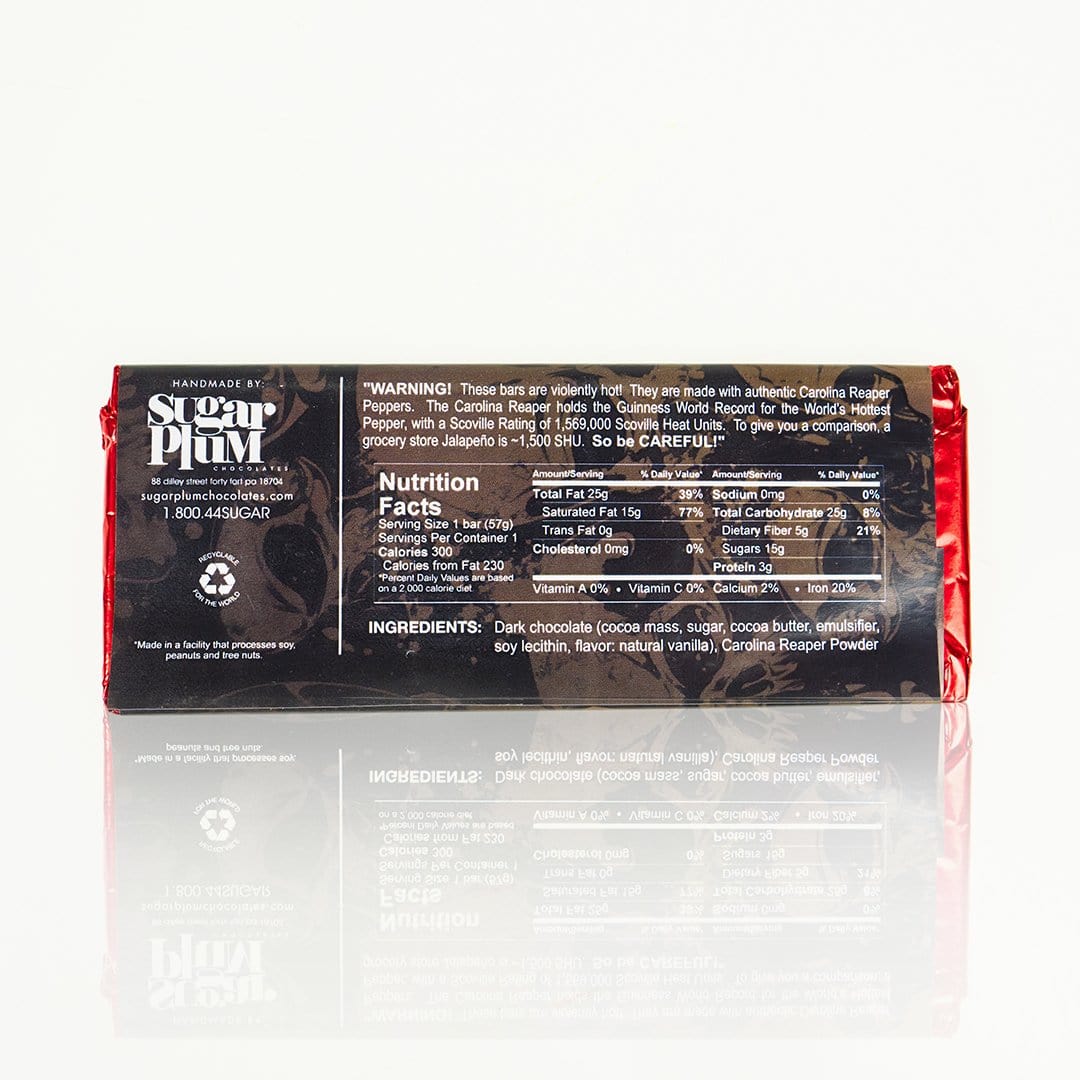 It's good but too freaking hot lol. Gonna put a quarter of a bar in my chili to see how it taste
This Chocolate is no Joke
They state on the back that this is violently hot... with that in mind, it's over the top, kicking you in the teeth heat. I eat a lot of hot stuff, but eating this by itself is a little intense even for me... with that in mind, I have found it to be a fantastic additive to dishes. Adding this to Chili or other savory dishes that benefit from chocolate is a win. So if you want your teeth kicked in, you can eat it as a stand-alone bar. However, adding it to your cooking is a total win if you want it to be less direct. I love it and will continue to use it for a swift kick or to add to my dishes.