Regular price
$ 6.99
Sale price
$ 5.99
Unit price
per
Sale
Coming Soon
Description:

Didn't grow Red Savina Habaneros this year and want your hands on some dried pods? We've done the hard work and used our Red Savina Habanero seeds to grow delicious Red Savina peppers before dehydrating them. Enjoy a package of fresh, dried Red Savina pods to eat straight from the bag, to use for your hot sauces, or for cooking!


The Red Savina Habanero held the world record for the hottest pepper in the world for 12 years from 1994 to 2006 with a heat level of 350,000 - 577,000 SHUs. Although the Red Savina delivers impressive medium heat that'll tingle your mouth, its pure flavors will win you over. From the first taste, you'll notice fruitiness, almost apricot-like taste that you'll finish the bag quickly before you know it! They will liven up a dish but use it sparingly because they can send your mouth on fire.

The dried Red Savina Habanero pods are sealed tightly into a package to remain fresh when they arrive at your door. Toast the chilies in a dry pan for added depth of flavor before grounding them or add to chilis, soups, stews, hot sauces, enchiladas, fajitas, salsa, and marinades!


Heat: Medium

Size: 1/4 oz

DISCLAIMER: Keep out of reach of children and animals. Do not use if you have respiratory issues. A small amount will heat up any dish. Use sparingly if your tolerance for heat is low.

Can't live without spicy food? Check out all the spicy food products we carry like beef jerky, hot sauces, spicy cheese, spicy snack sticks, and more!
Specifications:

Heat Level:
Click here for all of our tips and videos to grow your peppers!
Click here for plant care instructions
View full details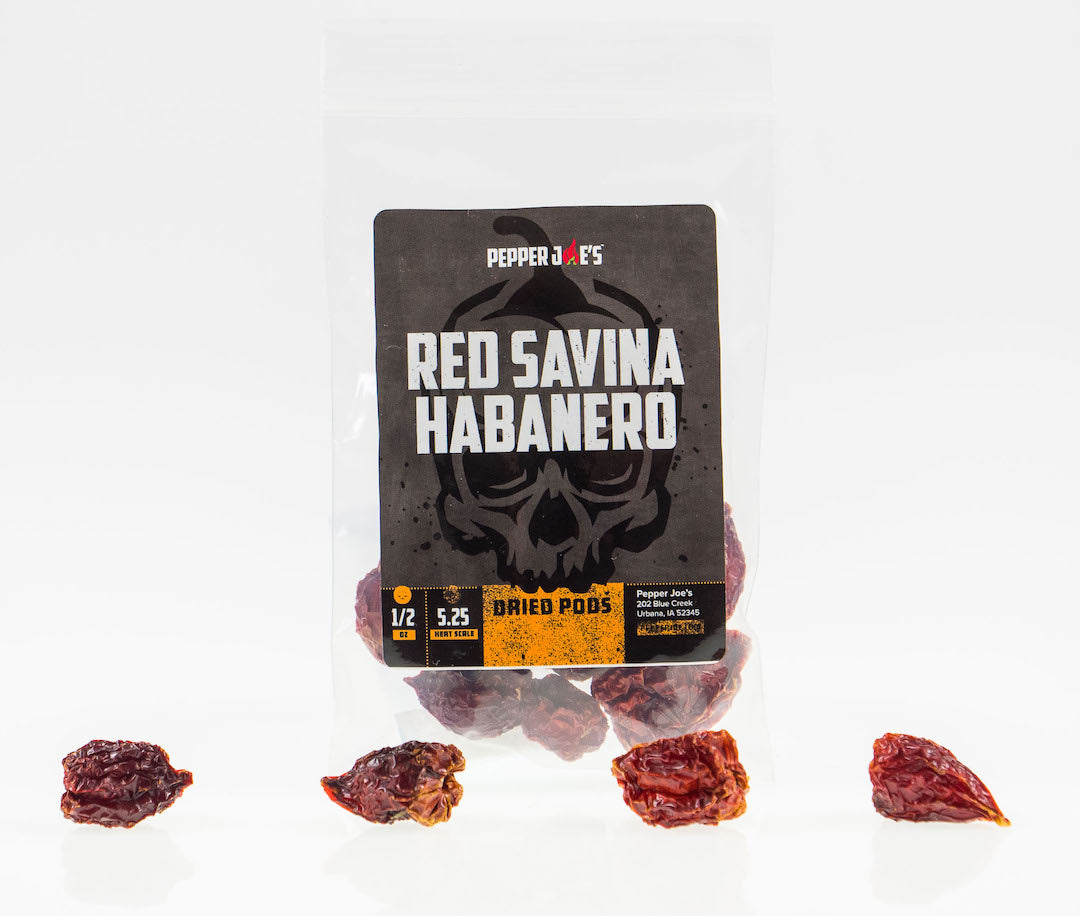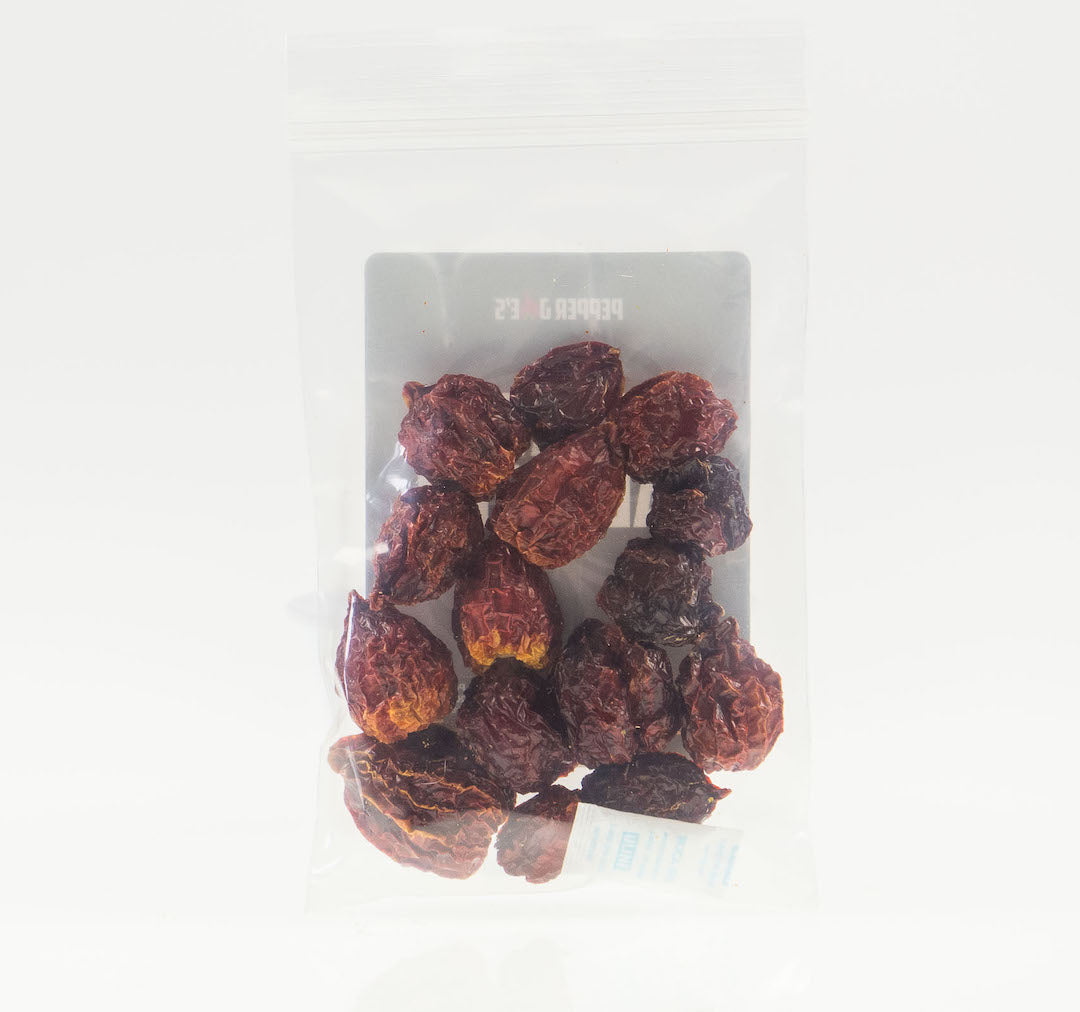 In love with this PePpEr!
I always love habanero they're different than other peppers because they sting you first before the heat. And Pepper Joe's know how to deliver a quality products I bought a couple other peppers from here. And I highly recommend them because the pods and pepper flakes come in perfect condition and take your taste buds to heaven and give you an awesome endorphin rides!..