Regular price
Sale price
$ 6.99
Unit price
per
Sale
Coming Soon
Description:

This is one tongue-burning spice that will make the spice lover's dream come true! To continue adding to our spice collection and keep cranking the heat, we created insanely hot Carolina Reaper flakes to fulfill your heat cravings. Not only will the flakes deliver in heat, but they will also display beautiful pops of color to your dishes!

The Carolina Reaper is the hottest pepper in the world with a whopping heat level of 1,569,300 SHUs, but individual peppers are known to reach up to 2,200,000 SHUs. To create one of the hottest seasoning spices out there, we used 100% Carolina Reaper peppers and SMASHED THEM INTO EDIBLE FLAKES. Don't miss out on the Reaper's scorching lava heat and smoky, fruity flavors.

Use our flakes as an ingredient or finishing spice and carry this with you when you're camping with friends or having a grill-out. Enjoy the flakes on wings, pizza, nachos, soups, pasta dishes, eggs, cocktails, and grilled meat. Sprinkle lightly because a little goes a long way!

Heat: Extremely Hot

Size: ½ oz




DISCLAIMER: Keep out of reach of children and animals. Do not use if you have respiratory issues. A small amount will heat up any dish. Use sparingly if your tolerance for heat is low.

Can't live without spicy food? Check out all the spicy food products we carry like beef jerky, hot sauces, spicy cheese, spicy snack sticks, and more!

Want to grow your own Carolina Reaper peppers? Check out our Carolina Reaper Seeds and Carolina Reaper Pepper Plants!

Other Reaper Products:

Raging Reaper Chocolate Bar, Carolina Reaper Beef Jerky, Carolina Reaper Bacon Jerky, Blueberry Reaper Hot Sauce, Carolina Reaper Dried Pods, Carolina Reaper Flakes, Carolina Reaper Powder, Carolina Reaper Summer Sausage, Carolina Reaper Snack Sticks, Carolina Reaper Cheddar Cheese, Carolina Reaper Bloody Mary Mix, Pineapple Reaper Hot Sauce, Carolina Reaper Salsa, Carolina Reaper Hot Sauce
Specifications:

Heat Level:
Click here for all of our tips and videos to grow your peppers!
Click here for plant care instructions
View full details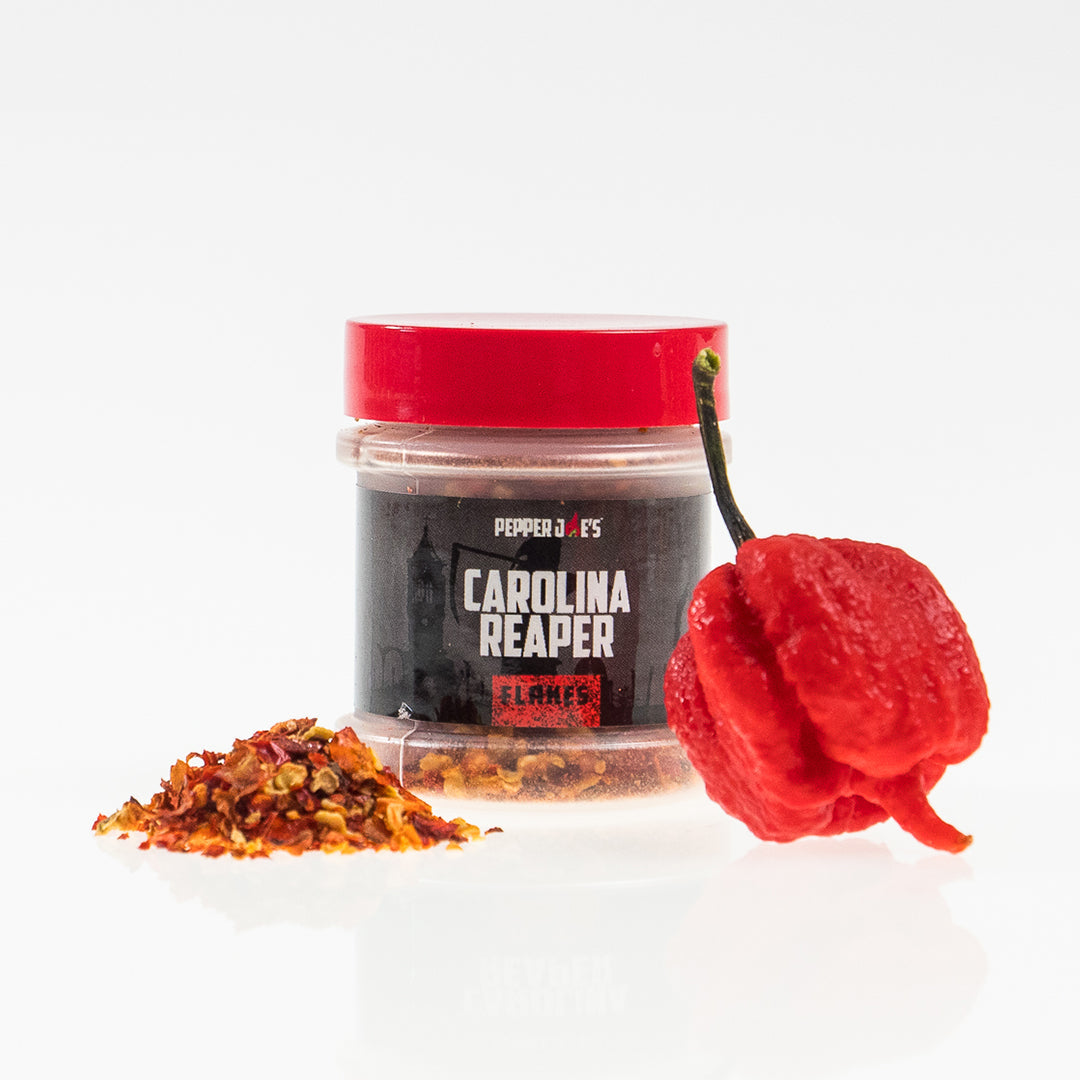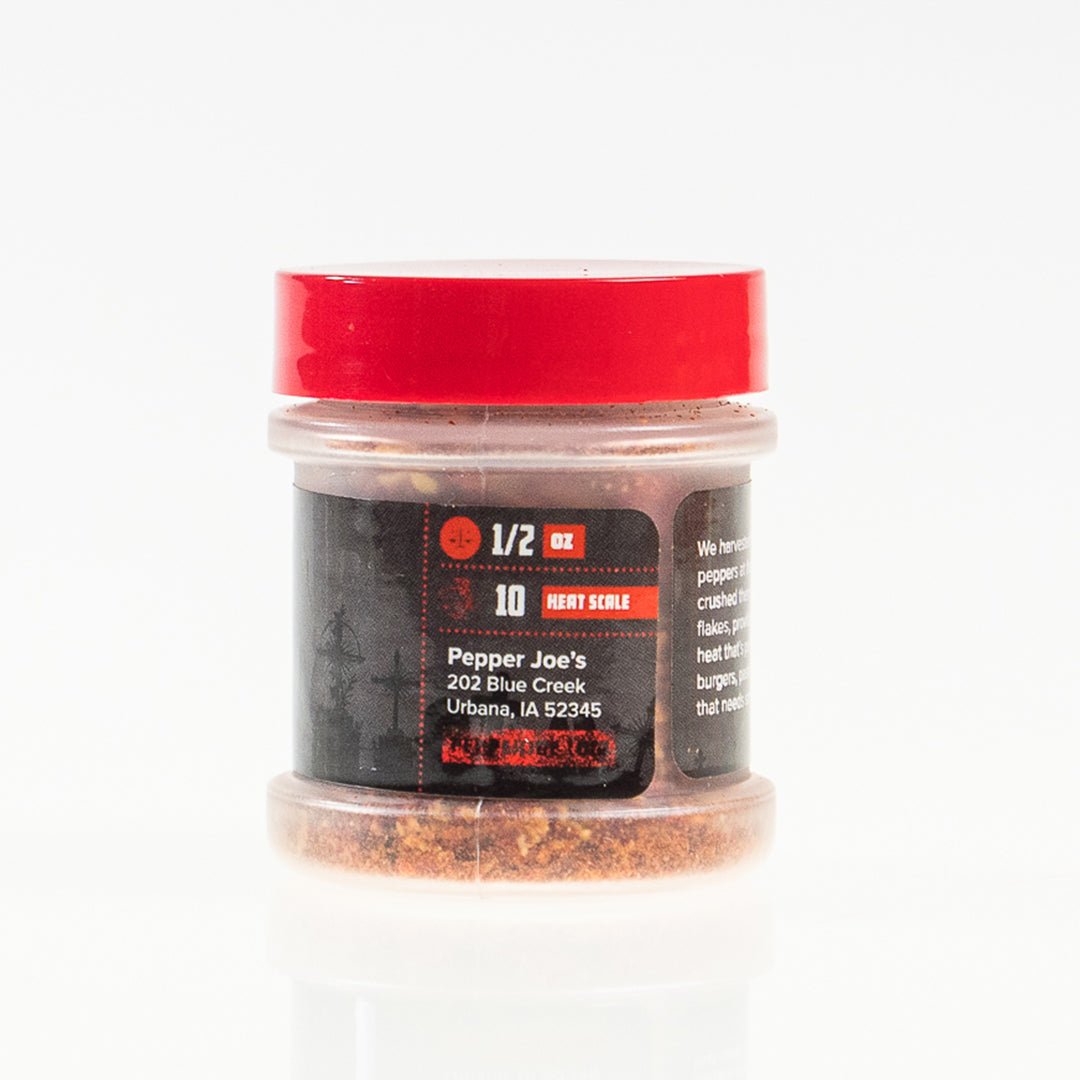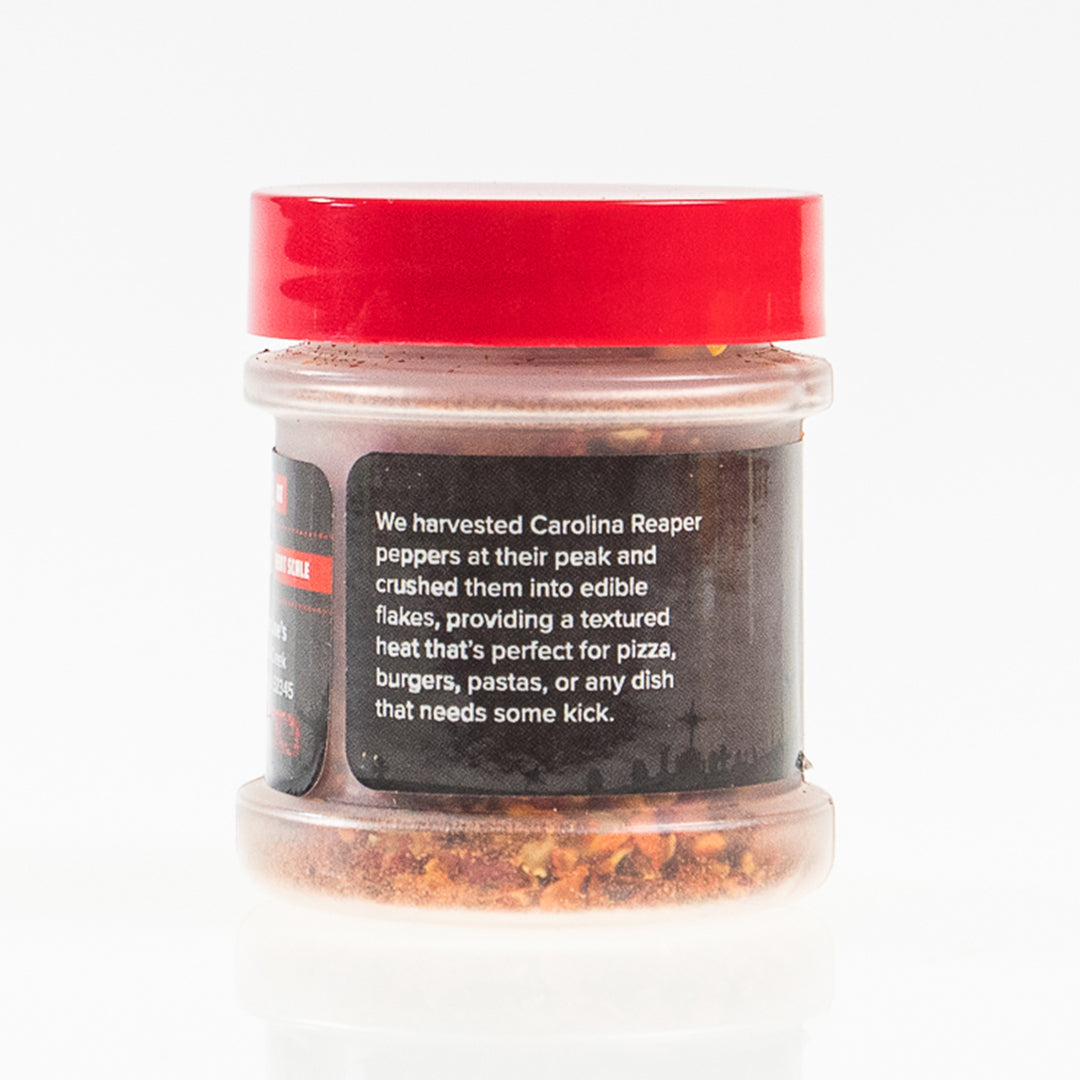 Exactly what I wanted
Always great products from Pepper Joe's.
Tasty Burn
Great taste all natural. A great addition to pizza.
Reaper Pepper Flakes are Awsome!!
I absolutely love the Carolina Reaper Flakes. I sprinkle them on pizza, spaghetti, eggs, or add them to my favorite sauce that needs a kick. Will definitely be ordering more.