Regular price
$ 35.99
Sale price
$ 30.99
Unit price
per
Sale
Coming Soon
Description:

If you're craving a variety of Scotch Bonnet spices to incorporate into your cooking, we got you covered. We created the Scotch Bonnet Spices Bundle for you Scotch Bonnet lovers, ensuring even distribution of medium heat and pure flavor from each spice ingredient. With Scotch Bonnet flakes, pepper powder, mash puree, and dried pods – you'll never run out of Scotch Bonnets! We did the hard work of harvesting these peppers to create spices and dried pods through traditional processes so you can sit back and instantly enjoy using them. The best part is that you'll love seeing the spices brighten up your cooking!

This hot pepper variety has sensational smoky, fruity, and sweet flavors with a great kick that all heat lovers favor. If you're a big fan of heat or slowly expanding your heat tolerance, you can't go wrong with the Scotch Bonnet Bundle that has a heat level of 100,000 – 350,000 SHUs. Get the bundle today to get that authentic Jamaican pepper heat and get transported to a tropical paradise.

This collection includes:

Can't live without spicy food? Check out all the spicy food products we carry like beef jerky, hot sauces, spicy cheese, spicy snack sticks, and more!
Specifications:

Heat Level:
Click here for all of our tips and videos to grow your peppers!
Click here for plant care instructions
View full details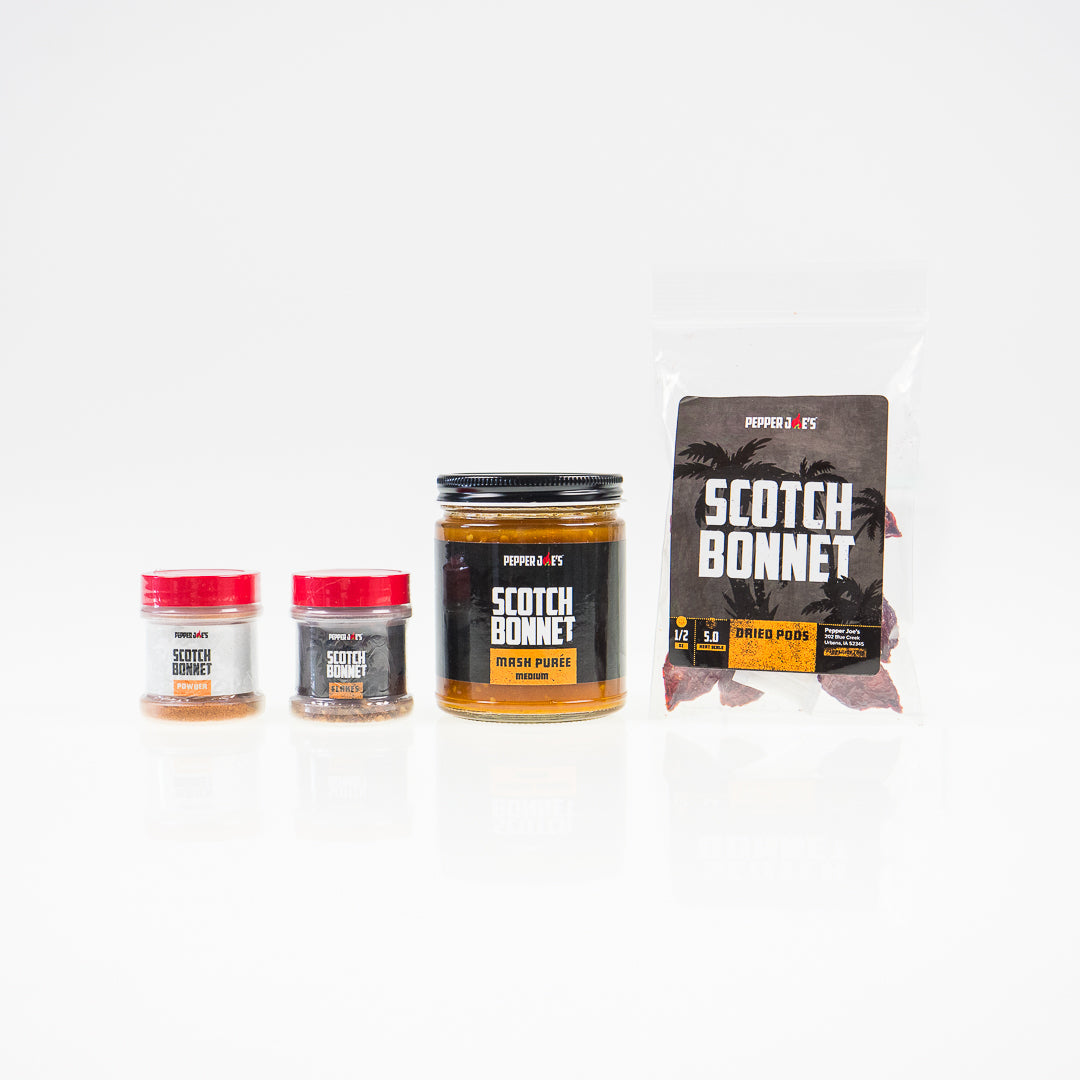 Spice Bundle
Great bundle to have! Flavor is fantastic and it's nice to have a few different ways to add spice handy