Regular price
$ 6.99
Sale price
$ 4.99
Unit price
per
Sale
Coming Soon
Description:

If you're seeking high-quality Scotch Bonnet pepper powder to liven up your cooking and hot sauces, look no further than our Scotch Bonnet powder! To create this delicious powder, we grew the peppers, harvested them at their ripest, and crushed them into fiery dust so you can sprinkle them on top of anything. This is perfect for when you couldn't grow the peppers during your current growing season!

The Scotch Bonnet has delicious smoky, fruity, and sweet flavors with a good heat kick that chile heads have come to love. You can use the powder to add unique Caribbean flavors to your cooking and baking, create the perfect Jerk seasoning, or make an irresistible hot sauce that your friends and family will end up craving for more. With a heat level of 100,000 – 350,000 SHUs, Scotch Bonnets have a prompt heat destined to awaken your senses, so a little will go a long way. Season the powder on literally anything to get that authentic Jamaican pepper heat and get transported to a tropical paradise!

This is perfect for when you're feeling adventurous with your cooking, and take this with you when you're camping with friends or having a grill-out. You'll love seeing the Scotch Bonnet powder brightening up your cooking with its bright colors!

Heat: Hot

Size: ½ oz

DISCLAIMER: Keep out of reach of children and animals. Do not use if you have respiratory issues. A small amount will heat up any dish. Use sparingly if your tolerance for heat is low.

Want to grow Scotch Bonnets? Buy Scotch Bonnet seeds and Scotch Bonnet pepper plants here!

Can't live without spicy food? Check out all the spicy food products we carry like beef jerky, hot sauces, spicy cheese, spicy snack sticks, and more!

Love Scotch Bonnet Hot Sauce? Treat yourself to your Mango Scotch Bonnet Hot Sauce
Specifications:

Heat Level:
Click here for all of our tips and videos to grow your peppers!
Click here for plant care instructions
View full details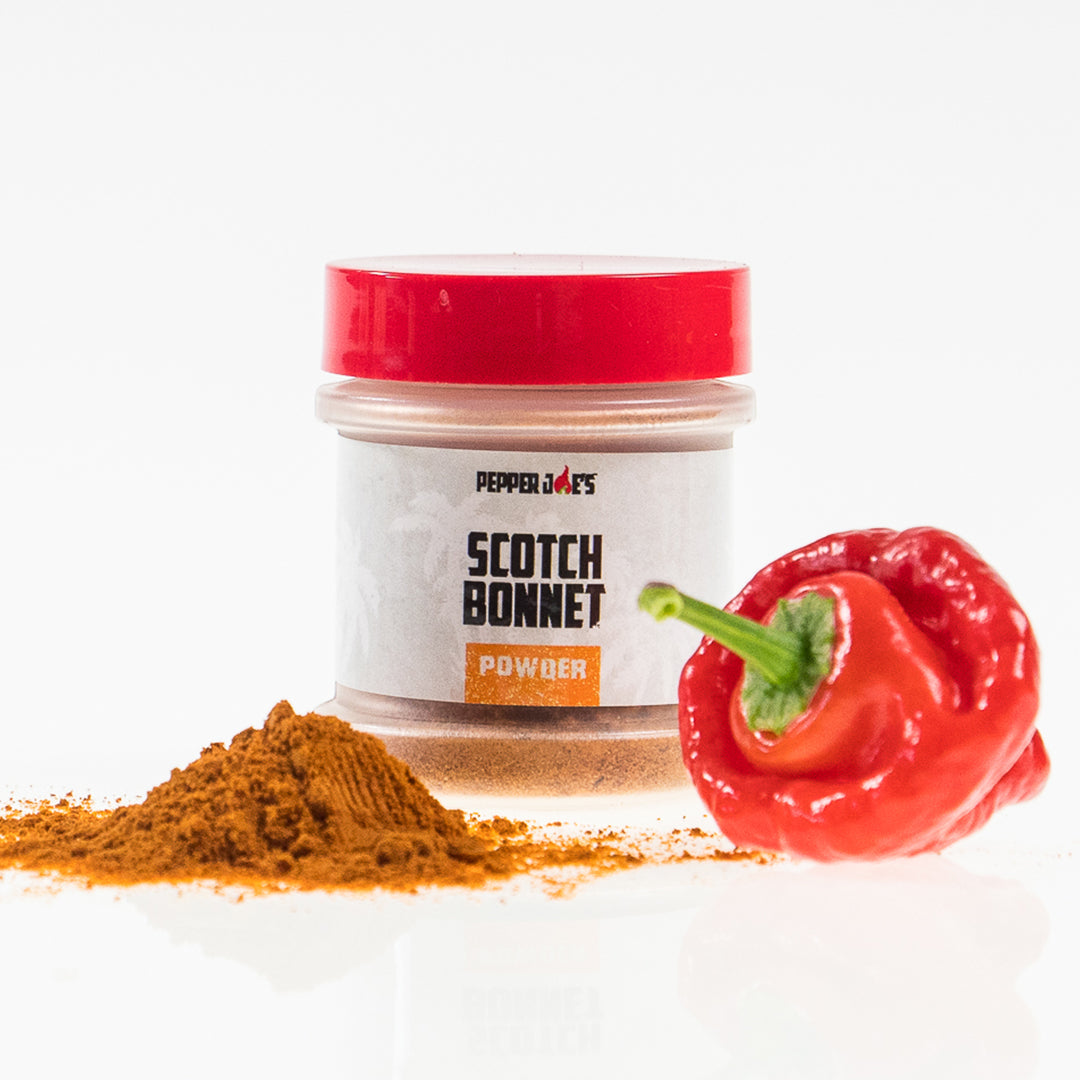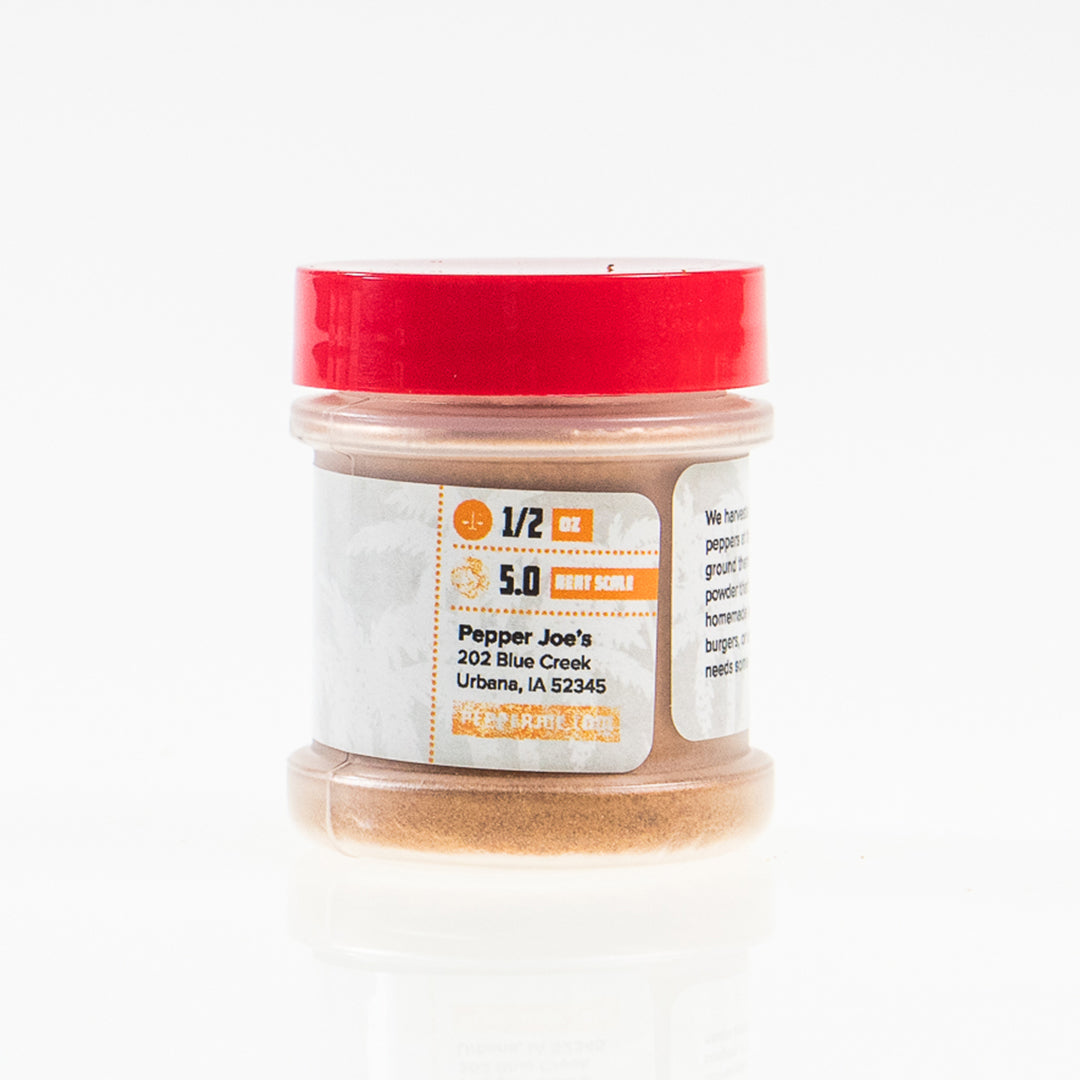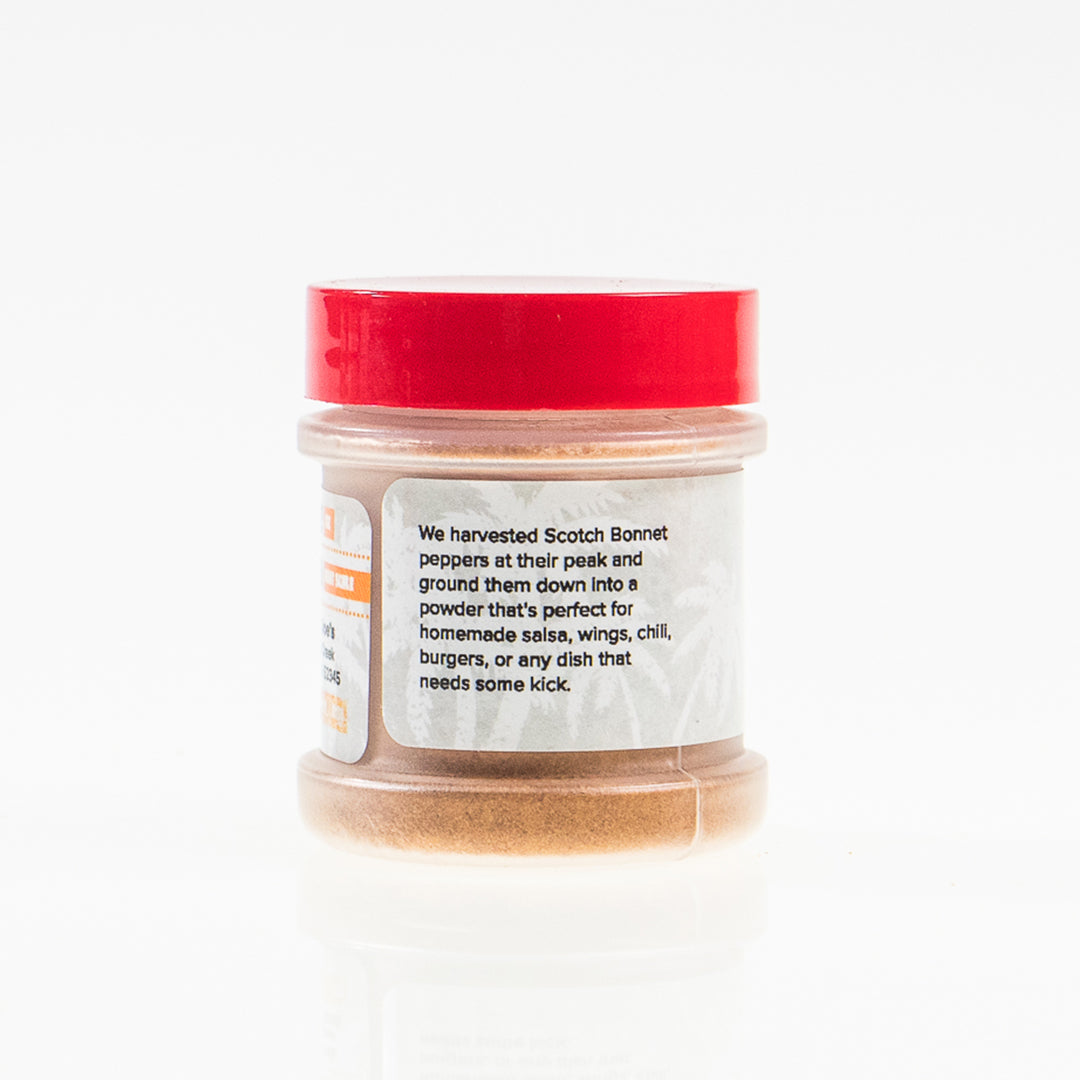 The powder worked very well. It had good spice. I added it to the chocolate on my scotcheroos. Made a video of them. Good heat.
Scotch bonnet habanero powder
Great flavor, nice heat, easy to use!!