SKU: Salt-GhostPepper-2.5oz
Regular price
Sale price
$ 5.99
Unit price
per
Sale
Coming Soon
Description:

This dangerously hot infused sea salt was handcrafted with chile heads in mind! We created a fiery blend of sea salt and the famous Ghost pepper to make our Ghost Pepper Infused Sea Salt and it is delicious to add to anything.

The Ghost, also known as Bhut Jolokia, is one of the top ten hottest peppers in the world…and not to be messed with. This gourmet salt contains only pure ingredients and highlights the Ghost's wonderful smoky and fruity flavor to any snack or meal your heart desires. We must warn you though, we used 100% of the Bhut Jolokia to infuse the pepper, so you won't be missing out on heat from our Infused Ghost Salt.

The Infused Ghost Pepper Salt is a tongue-burning spice that is out of the world and will make the spice lover's dream come true. This premium quality salt is easy to use and take anywhere, and perfect to use as an ingredient or finishing salt. Carry this with you when you're camping with your friends or BBQing to get your heat fixed. Sprinkle lightly for a slight kick, or use a full dash for flaming hot heat!

Enjoy this on wings, chili, soups, tacos, cocktails, chocolate, grilled meat, BBQ, salads, eggs, and more! Make sure to add a little because it will bite back.

Jar Size: 2.5 oz

Heat Level: Super Hot

No MSG

Want to crank up the heat a little? Check out our Trinidad Scorpion Pepper Sea Salt, or tone it down with the Habanero Pepper Infused Sea Salt. If you want all three, get all three of our gourmet salt collection!

Can't live without spicy food? Check out all the spicy food products we carry like beef jerky, hot sauces, spicy cheese, spicy snack sticks, and more!

Looking to grow your own Ghost peppers? Check out our Ghost pepper seeds and Ghost pepper plants.
Specifications:

Heat Level:
Click here for all of our tips and videos to grow your peppers!
Click here for plant care instructions
View full details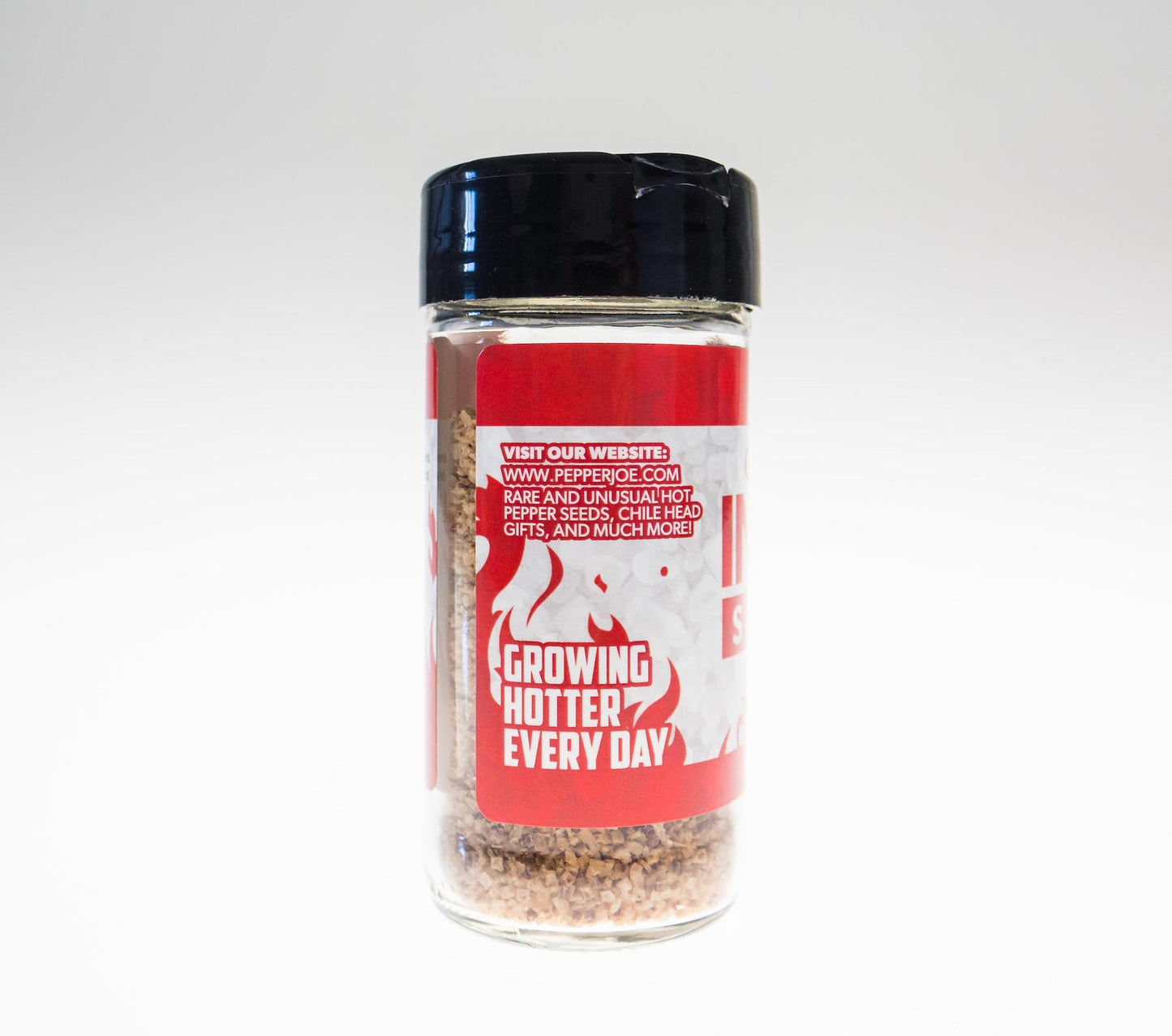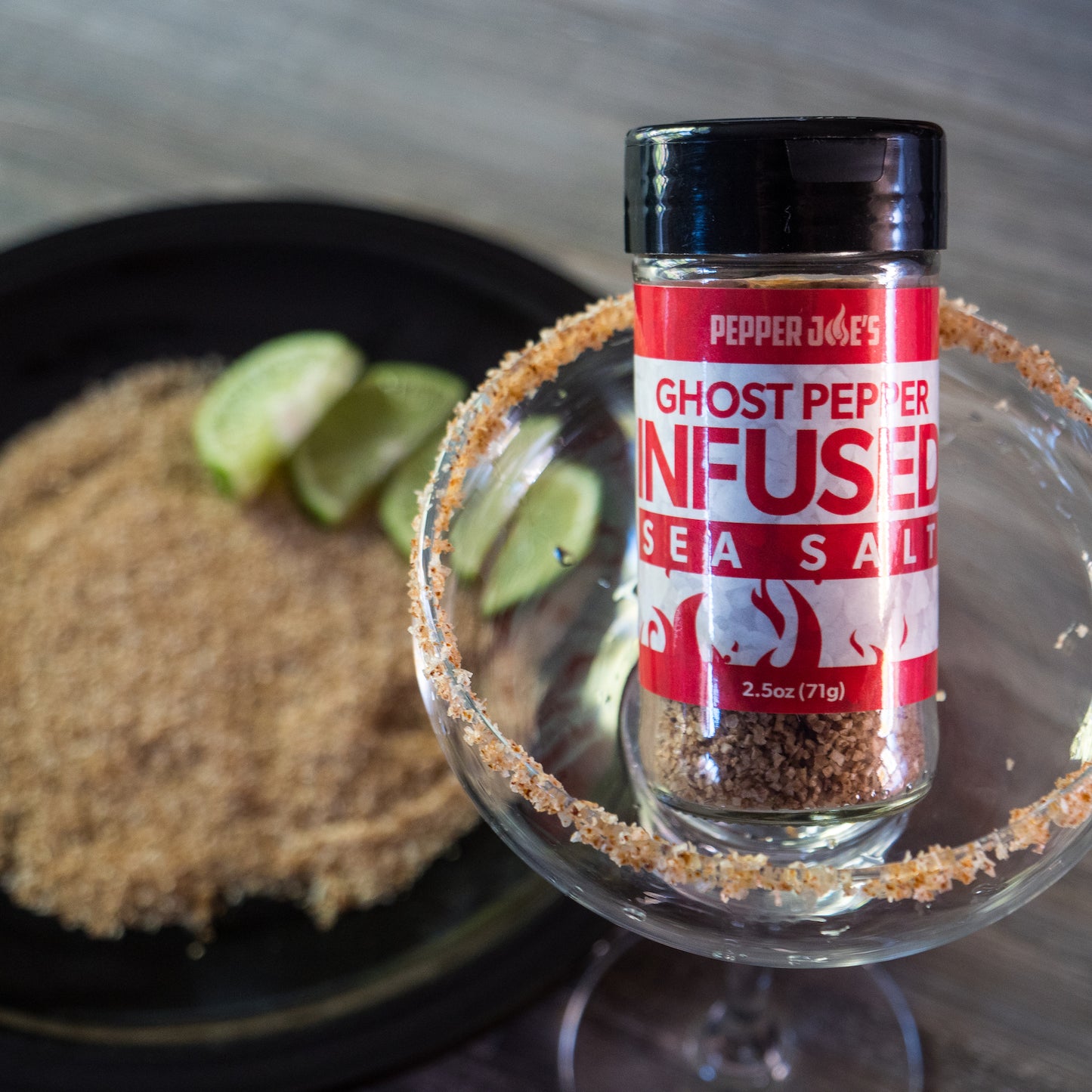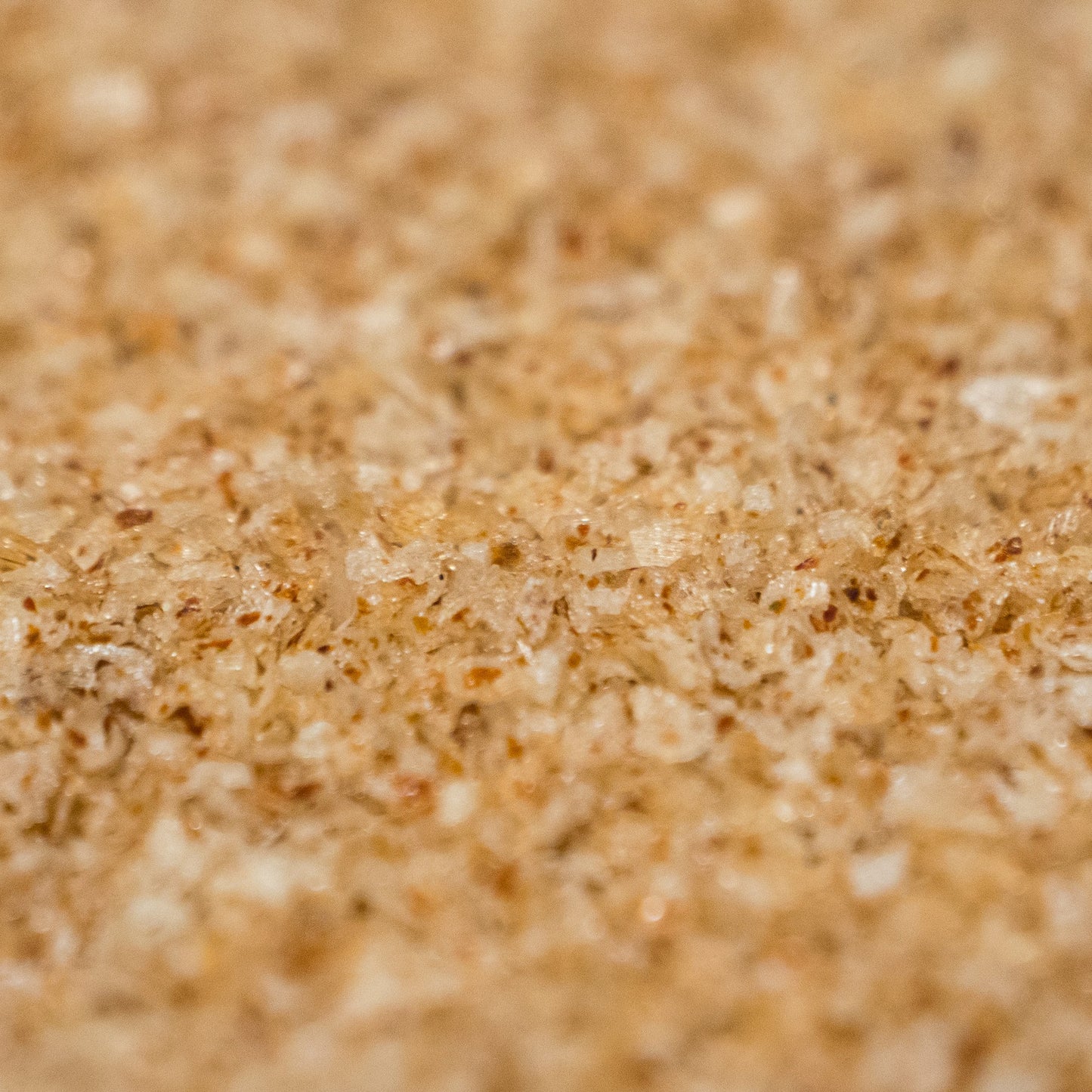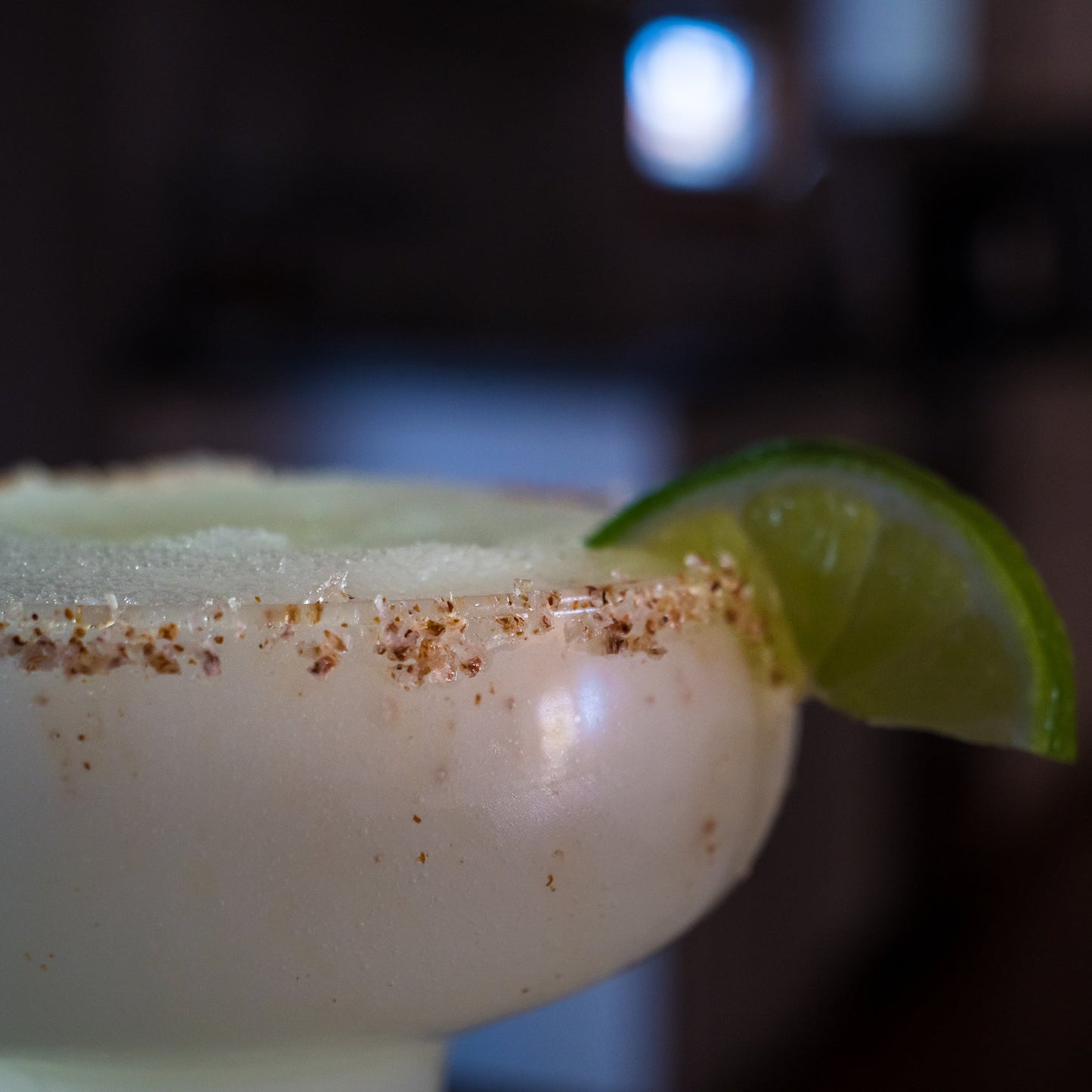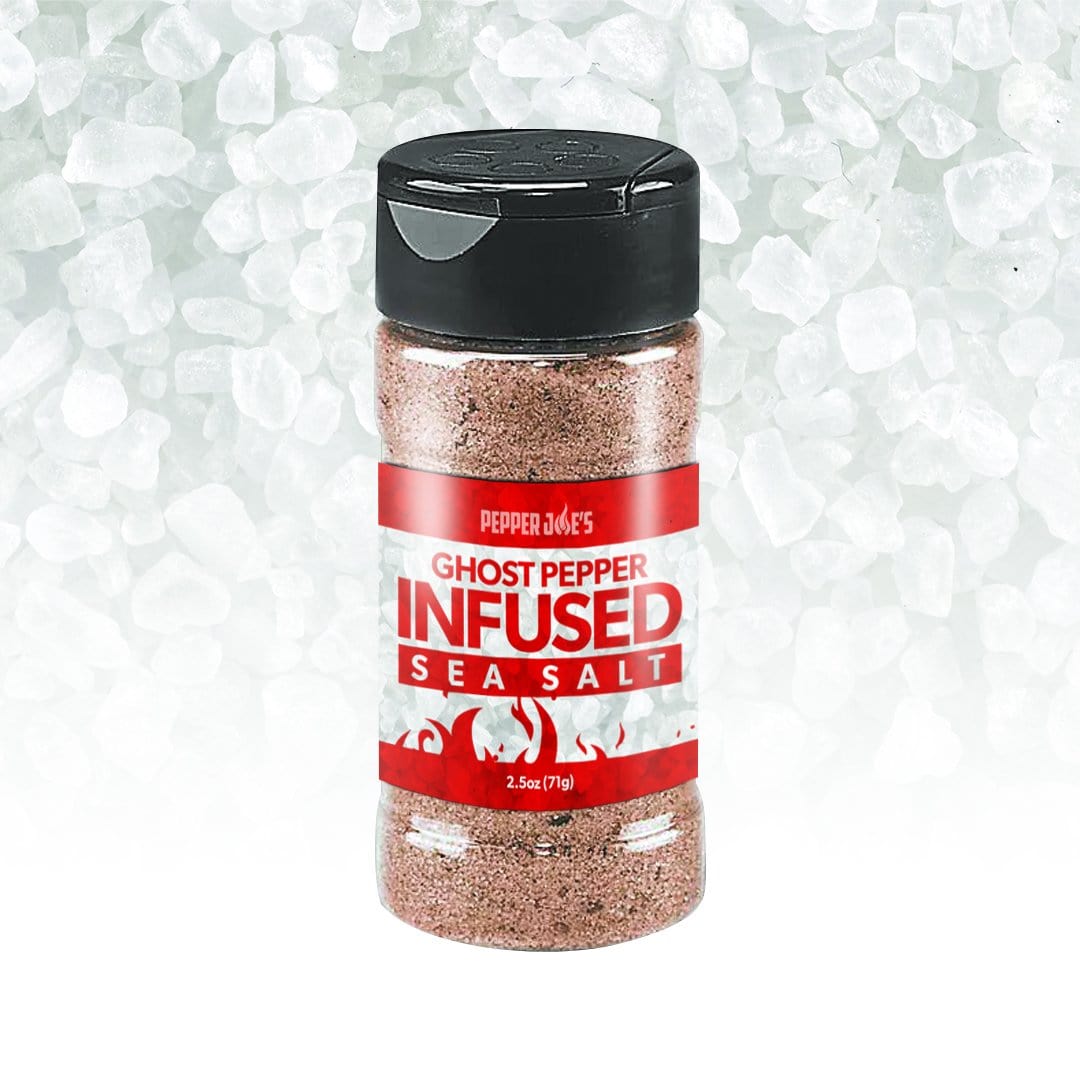 Ghost pepper Salt
Adds great flavor to food. Not overly spicy and a quality salt
Have not used it yet. It is a Christmas gift.
Ghost Pepper Infused Sea Salt