Regular price
$ 8.99
Sale price
$ 7.99
Unit price
per
Sale
Coming Soon
Description:

Your favorite spicy food just got better.

We were wondering how do we sprinkle Habaneros into our snacks and meals? To answer our question and keep cranking the spice life, we handcrafted the Habanero Pepper Infused Sea Salt because Habaneros delivers impressively in heat and amazing fruity flavors.

For those who like to add an extra peppery kick with warm heat to just about anything, the Infused Habanero Sea Salt is for you. You can use this as an ingredient or a gourmet finishing salt, and it is easy to use and take anywhere! Use this for your next cooking adventure, or to take with you on your next camping trip or BBQ get-together.

This beautiful blend of sea salt and Habaneros have a prompt heat destined to awaken your senses…so a little will go a long way. Try Habanero salt on burgers, salads, eggs, grilled meat, cocktails, wings, BBQ, trail mix, popcorn, and chilis for a delicious fruity Habanero flavor!

Jar Size: 2.5 oz

Heat Level: Medium

No MSG

Want to increase the heat? We also carry the Ghost Pepper Infused Sea Salt and Trinidad Scorpion Pepper Infused Sea Salt. If you want all three, get all three of our gourmet salt collection!

Can't live without spicy food? Check out all the spicy food products we carry like beef jerky, hot sauces, spicy cheese, spicy snack sticks, and more!

Looking to grow your own Habanero peppers? Check out our Habanero pepper seeds and Habanero pepper plants.

Other Habanero Products:

Garlic Habanero Hot Sauce, Mango Habanero Beef Jerky, Red Savina Powder, XXX Habanero Hot Sauce, Tropical Habanero Hot Sauce, Mango Habanero Hot Sauce, Hoppin' Habanero Salsa
Specifications:

Heat Level:
Click here for all of our tips and videos to grow your peppers!
Click here for plant care instructions
View full details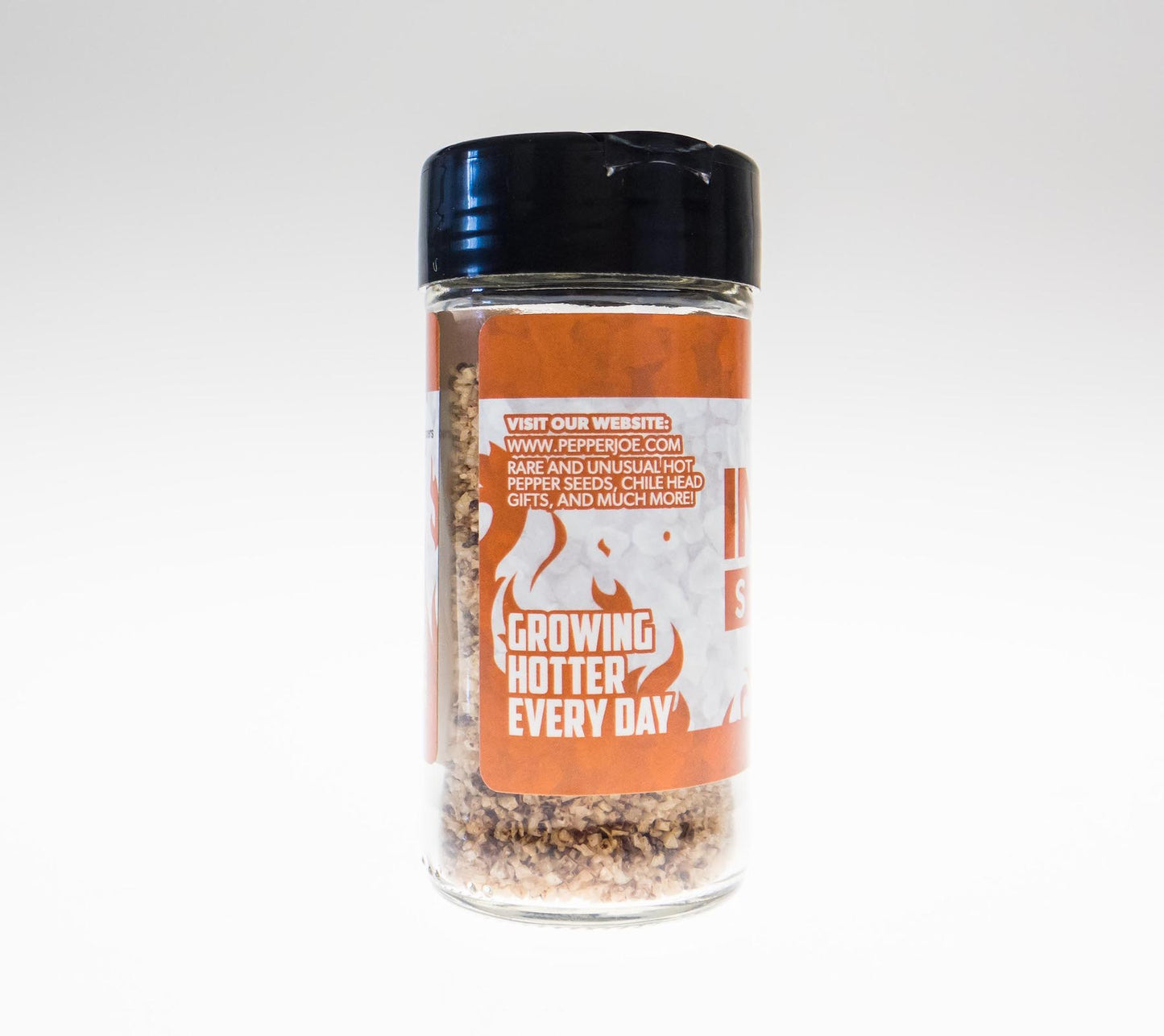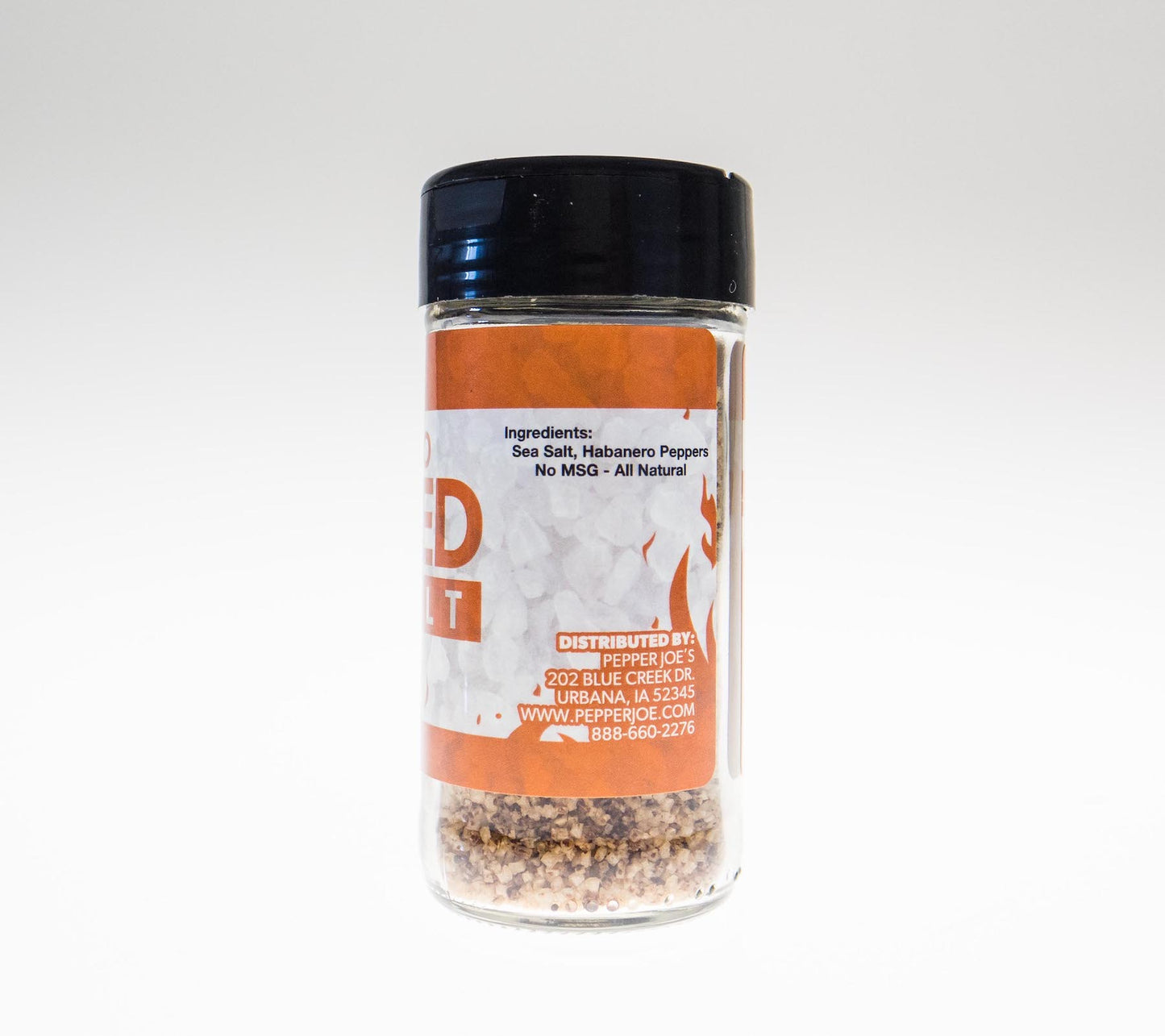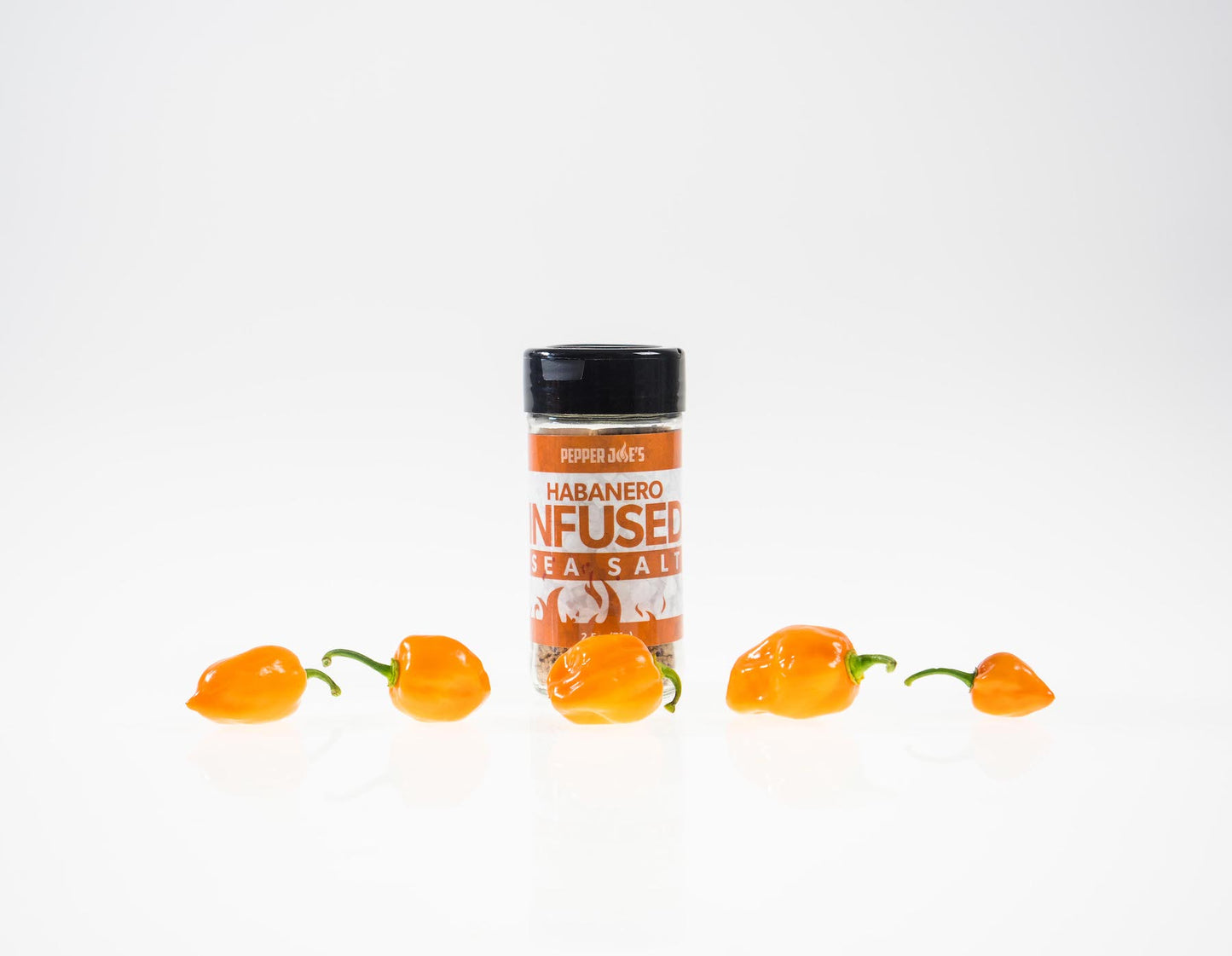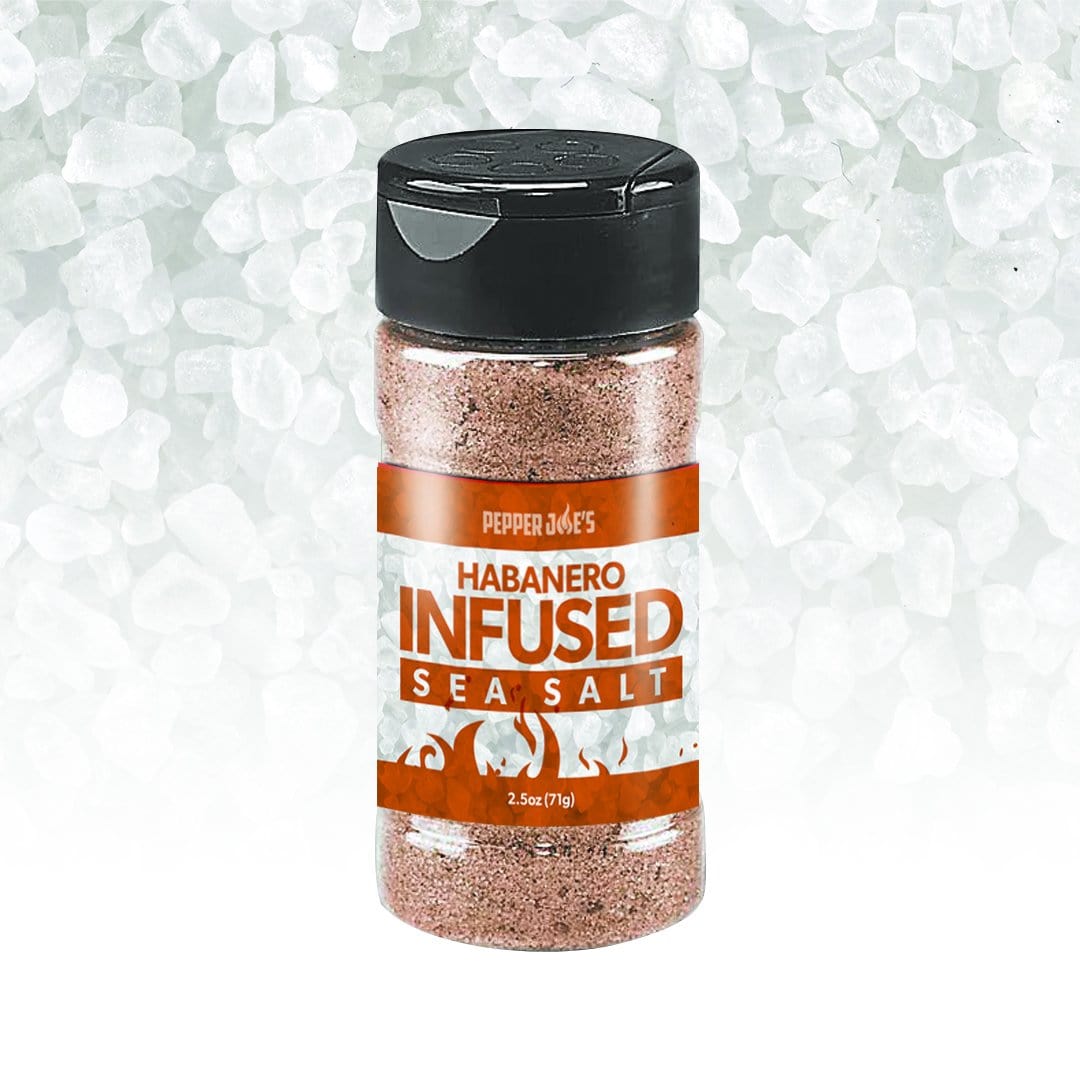 Wow!
Little bit of this salt with coupled habanero sauce on burgers is perfection! Plain burgers taste delicious now.
Habanero infused sea salt
It is really good on hamburger just enough heat flavor
Great!
Never had a pepper infused salt before but I really appreciated the flavor. I have used this on just about everything so far. I would recommend!