Regular price
$ 19.99
Sale price
$ 14.99
Unit price
per
Sale
Sold Out For Season
Description:

Want to grow one of the rarer, exotic-looking pepper varieties out there? Created by an Amish farmer in Pennsylvania, this unique pepper looks like someone tore the tongue out of the Devil's mouth! The Red Devil's Tongue pepper plant is very easy to grow, given ample time, and will grow to about 2 feet tall with tongue-shaped peppers covering the plant. Pods ripen from green to a fiery red and grow to 4 inches long with smooth skin. The Red Devil's Tongue is an extremely hot habanero variety and close kin to the ever-popular Fatalii Pepper. This pepper is spicy and has a light habanero flavor which makes it tasty. It's sweeter than its cousin, the Fatalii, and hotter as well. These peppers are great for hot sauces, powder, salsas, and more! You will no doubt impress your neighbors with the Devil's Tongue Red plant's looks.

These Red Devil's Tongue Pepper Seedlings were carefully grown from seed in our greenhouse and are guaranteed to arrive alive and healthy.


Seedling Size:

4-6"
Species:

Capsicum Chinense
Heat Level: 300,000-500,000+ SHUs
Type: Hot to Very Hot
Origin: USA

Shipping Note: Live plant orders will be shipped within 2 weeks after ordering, weather permitting. If you would like your plants to be shipped on a certain day, please indicate that in your order notes upon checkout.


We cannot ship live plants to Texas and New Jersey due to the Department of Agriculture forbidding invasive species to come into their state by mail.

Check out our Live Pepper Plants and grow your own Hot Pepper Plants today!

Want to grow Pepper Seeds instead? Grab a packet of our Red Devil's Tongue Pepper Seeds! Looking for the seeds instead?
Specifications:

Heat Level:

Origin: USA
Species: Chinense
SHU: 300,000–500,000+
Shipping Notice

Please allow up to 2 weeks to process live plant orders before shipping. If you would like any adjustments to your ship date, please indicate your needs in order notes upon checkout.
Click here for all of our tips and videos to grow your peppers!
Click here for plant care instructions
View full details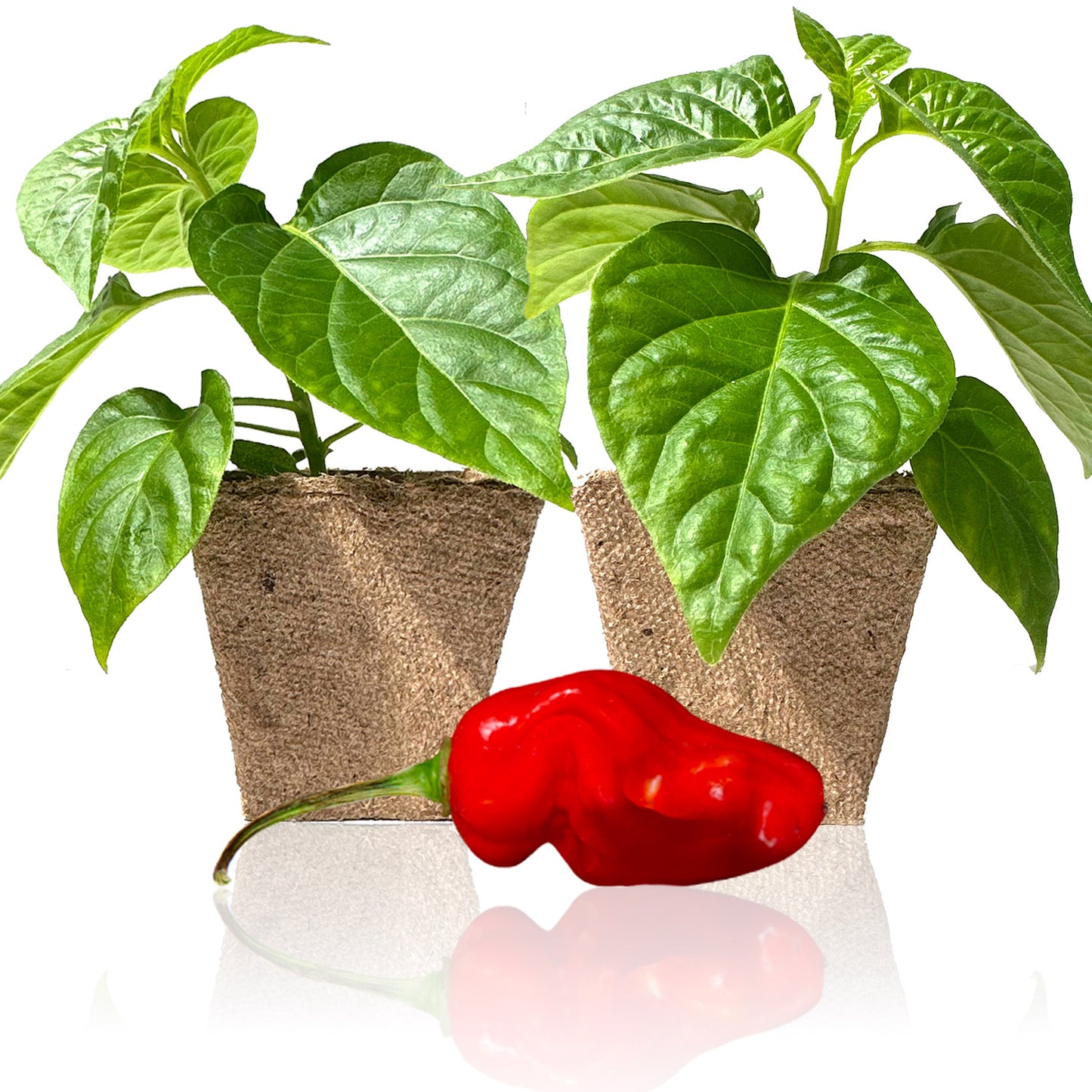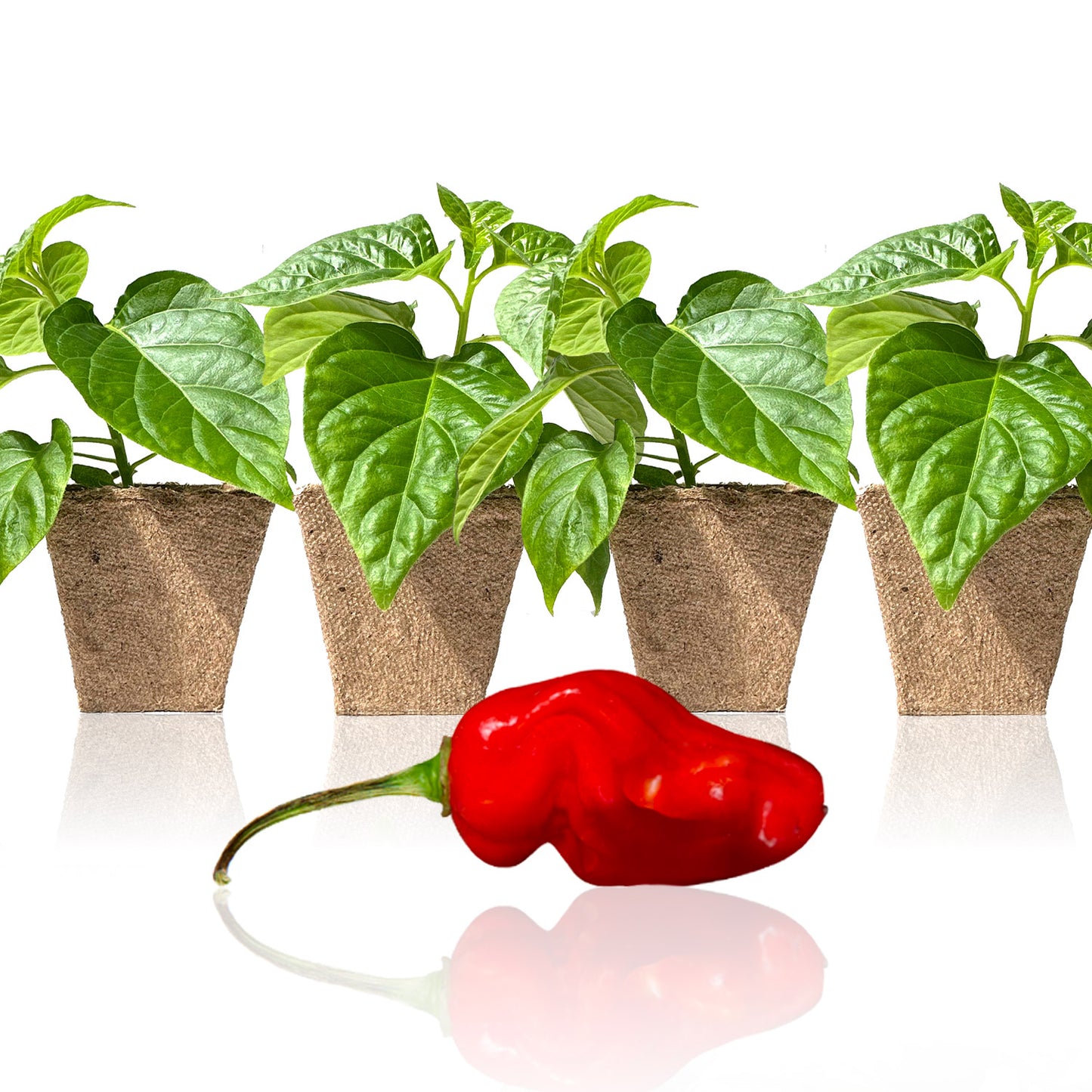 Rough start... great results
The rough start has NOTHING to do with Pepper Joes. Rather it was that FedEx took 10 days to deliver the seedlings. They were in fair to poor shape when I got them. PJ refunded the shipping initially, but upon reporting the extended delay, they refunded the balance of my order. FAR more than I would have even thought to ask for.
This is the second time I have purchased seedlings from PJ. The first batch were added to my office hydroponics setup (small but productive). In a word... they went nuts! I had large, lush and productive peppers that outpaced my ability to care for them. They also outgrew their situation and choked the system with very healthy root systems.
I decided to start all over and recall the admonition to Prune Early and Often! My current seedlings have recovered and, though a bit spindly now, are showing excellent stem growth. I can strongly recommend the seedlings as an alternative to fostering the seed-grown (which can be a struggle).
Great plants and great service
Red Devils tongue plants arrived healthy and are thriving nicely. Looking forward to some nice peppers from these plants. These exotic peppers are not available locally so great to find Pepper Joe's!
Update on Red Devils tongue
Plants are healthy,6-7in tall,appear long time before flowers and get fruit.first time with these,but could be 1-2 months before harvest