Regular price
$ 2.99
Sale price
$ 1.99
Unit price
per
Sale
Coming Soon
Description:

This amazing Pepper Plant can grow to 8' tall. The Willie Pepper Tree is absolutely loaded with 3" Cayenne peppers. My brother Willie has been growing this Pepper Tree out for over 10 years making it a stable variety. It is an annual in most of the country, but in Hot weather states (like Florida, Texas, etc.), it can grow every year as a perennial. However, it can grow successfully everywhere and even be overwintered. Check out my YouTube Video on Over-Wintering Pepper plants. Cayenne peppers are great for making Pepper Powder, Pepper Flakes, etc. However, this Willie pepper is extra good for its given thin skin and prolific growing ability.

Species: Capsicum Annuum

Heat Level: 30,000 – 190,000 SHUs

Type: SuperHot

Origin: USA

Days to Harvest: 80+ Days

Seeds per Packet: 10+ Pepper Seeds

Love exotic peppers? Find the perfect exotic and novelty peppers for you.
Specifications:

Heat Level:

Plant size: 8 ft.
Pod size: 3"
Origin: USA
Species: Annuum
SHU: 30,000-190,000
Click here for all of our tips and videos to grow your peppers!
Click here for plant care instructions
View full details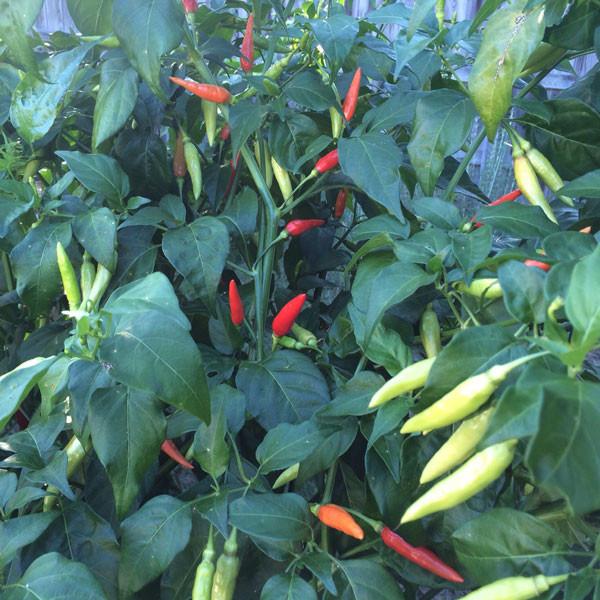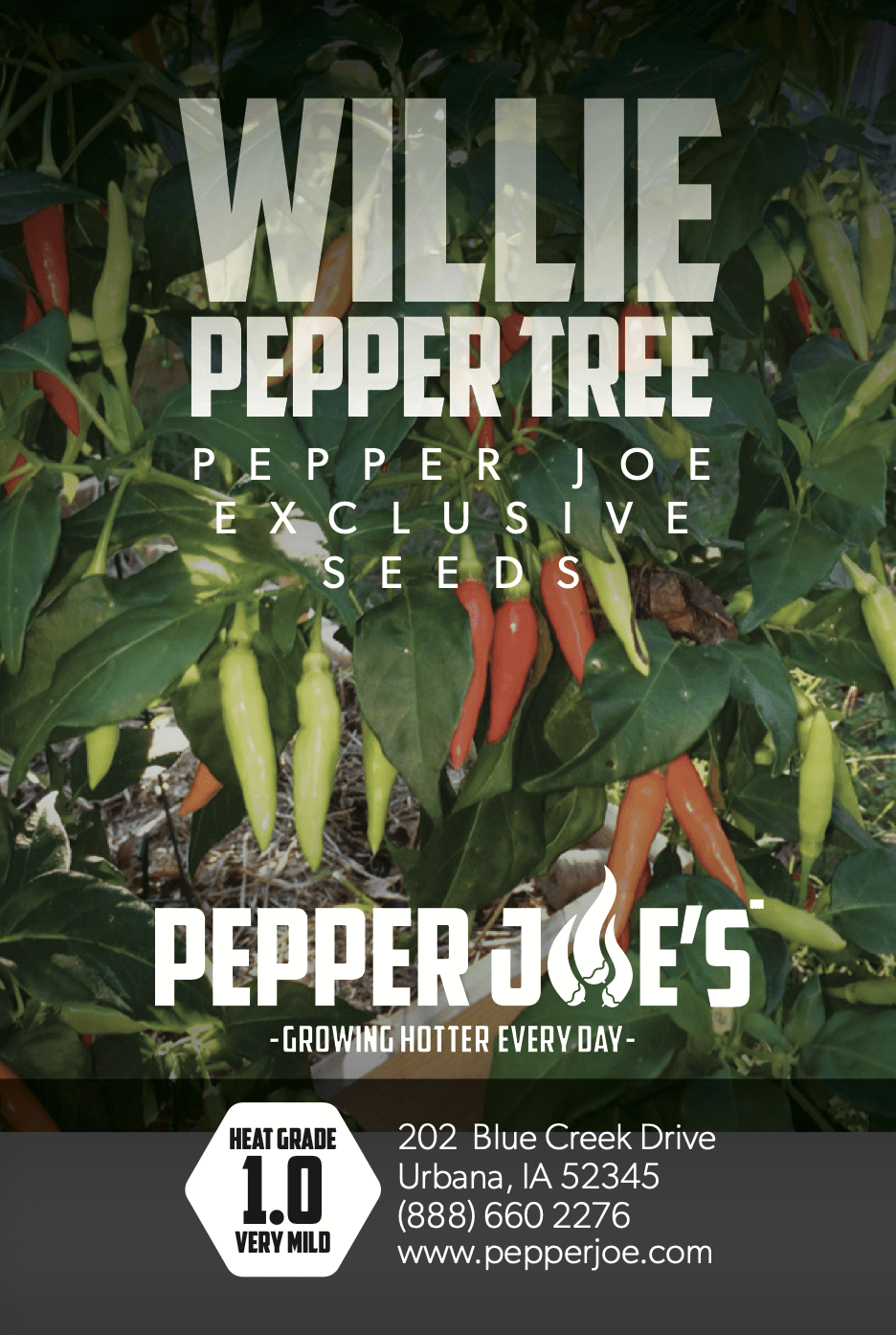 Tree pepper
Sad to say none of the tree pepper seed I ordered came up do you sell the plants I will order plants if you have some I know it is late but if I can get a plant I will have seed for next year
A LARGE HARDY TREE
I had a 50% germination rate on these, and it took 8 days before the first seed germinated at 85F. Word of advice, this plant needs time to grow. It wants to grow tall and doesn't want to give peppers until its tall, so start it early inside to give it a head start. This year it grew to be 65 inches tall from soil to canopy top but could have grown larger if a larger pot was used. The one plant yielded a pepper mass of 414 grams over the growing season but it could have been more (hence why i recommend starting early). The cayennes have a nice flavor and are about 3 inches in length. The one thing that really surprised me was the cold resistance of this plant! I live on the border of hardiness zone 8/9 and, while all my other plants have died, this plant still has green leaves with ZERO winter care. Pretty good considering there's been many 20F nights.
Not a single one germinated
Pictures look great. Really wish they would've grown, but not a single one did.